Fill form to unlock content
Error - something went wrong!
Stay up-to-date with the latest IoT news.
IoT Dev Chat Ep. 8: Retail Tech Powers Recovery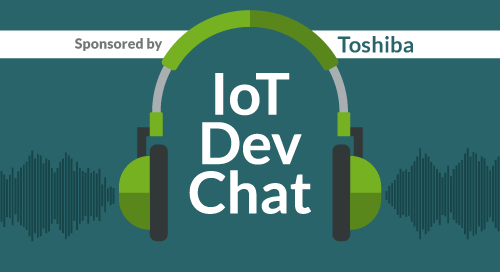 Even before the pandemic, brick-and-mortar merchants were fighting to remain relevant in an online retail world. But the crisis dramatically accelerated the evolution of the retail industry. Customers have changed what, where, and how they buy—and they have new expectations for the shopping experience.
Join us as we discuss the new challenges and opportunities with Stephanie Beer, Director of Product and Channel Marketing at Toshiba Global Commerce Solutions. We explore:
Ways merchants can optimize their operations while reducing interpersonal contact
How to deploy new services like online order/in-store pickup
The short- and long-term benefits of the latest retail tech
Available on Apple Podcasts, Spotify, SoundCloud, and iHeartRadio, the IoT Dev Chat covers what matters most to engineers and developers. Subscribe now to keep up with the latest in the industry.
This episode is sponsored by Toshiba.