IoT Dev Chat Ep. 3: How NASCAR AI Runs a Factory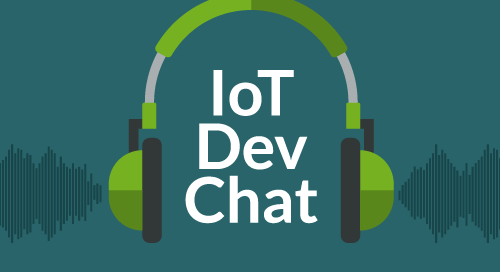 Stock car racing has a reputation for being low-tech, but today's NASCAR teams are using sophisticated AI to push engines to the limit. Now this same machine monitoring technology is available for factories, where it can keep manufacturing assets running at peak performance.
In this podcast, we discuss the extreme requirements of racing—and the surprising ways 800 HP engines resemble everyday industrial applications—with Joe Speed, Field CTO for Global Partners at ADLINK Technology. Our conversation starts with Joe's real-world NASCAR experience, and then explores everything from optical character recognition to communications protocols. It's a wild ride!
Listen to find out how you can take advantage of the latest in AI and machine learning. You will discover:
Why edge inferencing is the key to analyzing massive data streams
How to build an edge computing platform that can talk to legacy equipment
Why sensor fusion is not as hard as it sounds
Available on Apple Podcasts, Spotify, and SoundCloud, IoT Dev Chat covers what matters most to engineers and developers. Subscribe now to keep up with the latest in the industry.