IoT Dev Chat Ep. 2: Data and the Retail Experience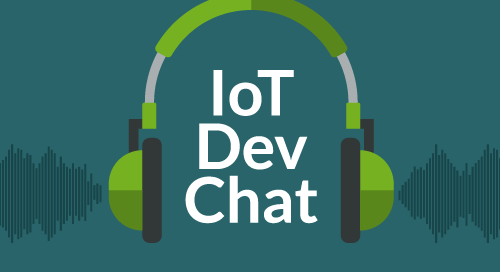 What does computer vision have to do with the customer experience? In this podcast, we explore this question with Trevor Sumner, CEO of Perch. Give it a listen to find out how interactive technology is transforming everything from high-end fashion to consumer packaged goods (CPG).
The conversation builds on the ideas Trevor shared with us in our article Interactive Digital Displays Let Every Product Tell a Story. But this interview goes even deeper, revealing surprising insights, including:
Why physical tech investments can have better ROI than e-commerce
How to measure in-store activity just like online traffic
How leading retailers like Sephora and Nike are using digital displays
Available on Apple Podcasts, Spotify, SoundCloud, and iHeartRadio, IoT Dev Chat covers what matters most to engineers and developers. Subscribe now to keep up with the latest in the industry.