Digitizing Footfall to Increase Physical Store Competitiveness
Customer contact has long been a physical store advantage, but that advantage is evaporating as today's online retailers skillfully employ data to build customer loyalty and revenue per customer. By collecting precise information from every customer touchpoint, online retailers are increasing customer site visits, clickthroughs, and sales.
To compete, physical-store and omni-channel retailers are turning to innovative Internet of Things (IoT) solutions. This article looks at an end-to-end IoT customer analytics platform from SEMSeye that incorporates smart cameras, beacons, cloud analytics, loyalty programs, smartphones, and tablet computers (Figure 1). We explore the platform's ability to collect, analyze, and employ data to improve promotions, enhance customer satisfaction, and increase conversion levels and revenue. We discuss the platform's potential for monitoring customer service and fine-tuning staffing levels. We then consider how innovative solutions such as Intel® RealSense™ Technology will further improve the effectiveness of the SEMSeye platform.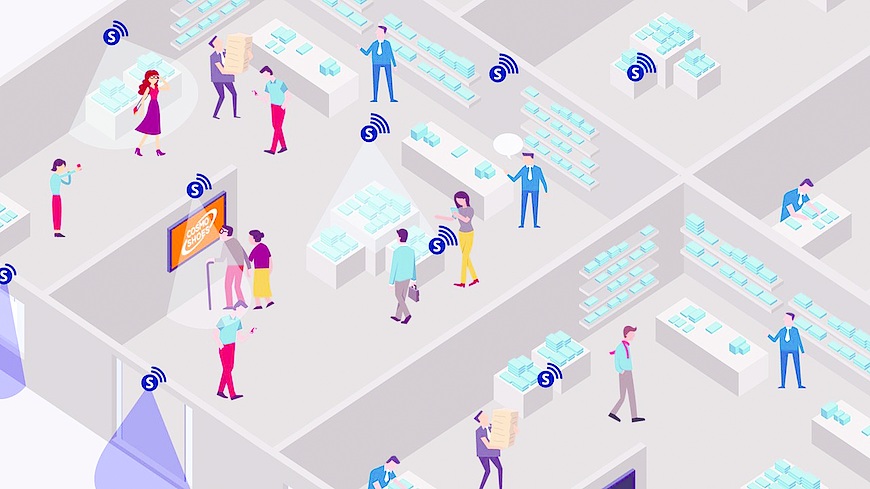 Figure 1. SEMSeye offers an end-to-end IoT customer analytics platform to help physical-store and omni-channel retailers increase conversion levels and revenue.
In an Online World, There Is No Offline
A 2015 Deloitte Digital survey of 3,000 U.S. consumers, "Navigating the New Digital Divide," estimated that digital interactions controlled by consumers would influence up to 64 cents of every dollar spent in retail stores. The report also offered the following insights:
Consumers convert at a 20 percent higher rate when using digital resources in a physical store.
Seventy-six percent of customers interact with brands or products before arriving at the store.
Nearly one-in-three shoppers say they spend more when digital is part of the shopping process.
Thirty-nine percent of shoppers report spending more when receiving a personalized coupon, promotion, or recommendation.
Mobile influence on in-store sales goes beyond price comparisons – consumers turn to digital devices for ideas on what to buy and online reviews.
These findings show that by strategically using digital IoT technologies, physical-store and omni-channel retailers could increase sales and build customer loyalty. In fact, with a little investment and effort, they may be able to outdo online retailers at their own game – digital engagement.
Competing in the New Paradigm
According to the U.S. Census Bureau, people still buy most goods at physical stores. The Bureau reports that physical stores handled more than 90 percent of U.S. sales in 2014. However, this percentage is falling, and one reason is the limited use of digital tools in physical stores. These stores need new ways to uncover customer preferences and better engage people in and outside the store.
The key to maintaining sales volume is full contextual digital engagement. Physical stores need to deploy digital technologies that combine internal and external data to provide deeper insights on shopping habits. Similar to how online sites track customer visits, purchases, and even the movement of cursors on screens, physical stores need to employ technology that reveals hot spots in their stores. They need to track the effectiveness of promotions, identify the best products to suggest to individual customers, and anticipate when it's time to bring in store associates to close and expand a sale. They need to deliver comprehensive digital-physical shopping experiences to compel customers to visit more often.
A Platform for Customer Insight and Engagement
To help retailers implement full contextual digital engagement, SEMSeye offers an end-to-end IoT analytics platform. The platform integrates footfall recording, loyalty programs, internal and external data collection, and digital promotions to empower powerful in-store solutions for increasing sales and improving operations (Figure 2).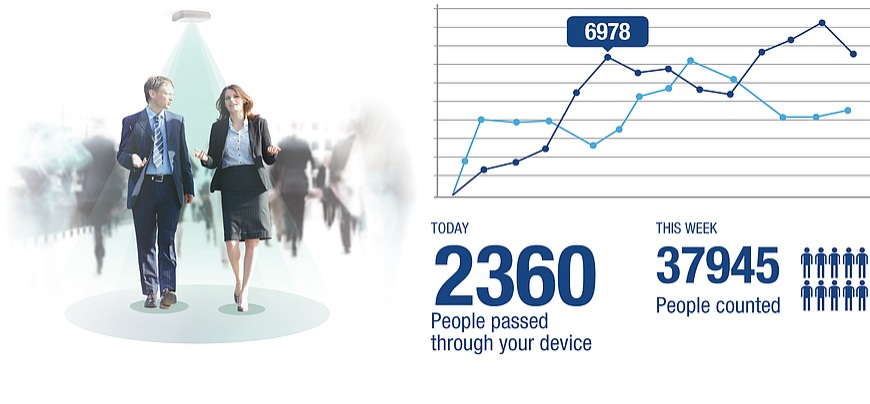 Figure 2. The SEMSeye platform integrates footfall recording, loyalty programs, data collection, and digital promotions to help physical stores increase sales and improve operations.
The SEMSeye platform uses a unique cloud-based people-counting service and mobile location analytics (MLA) to enable retailers to track and analyze in-store consumer behavior. (MLA products use Wi-Fi* or Bluetooth* sensors to capture the unique 12-digit MAC address assigned to specific hardware devices.) Optical people counters and MLA technologies monitor customer movements and interest in items throughout a store, proactively engaging customers through their smartphones and tablets.
To deliver comprehensive business insight, SEMSeye's cloud-based analytics and reports combine people tracking with external factors. These factors can include weather, time of day, traditional and digital marketing, and ongoing loyalty and social programs. Depending on the comprehensiveness of the deployment, platform elements can include a variety of SEMSeye products and other digital devices. Let's look at the key components.
SEMSeye Optical Sensors
Compact, easy-to-mount sensors designed by SEMSeye connect via LAN or Wi-Fi to perform anonymous people counting and supply data for identifying store hot spots, display effectiveness, and other insights (Figure 3). Sensors transmit data (not images) to the SEMSeye cloud to protect customer privacy, as well as minimize bandwidth and cloud storage demands.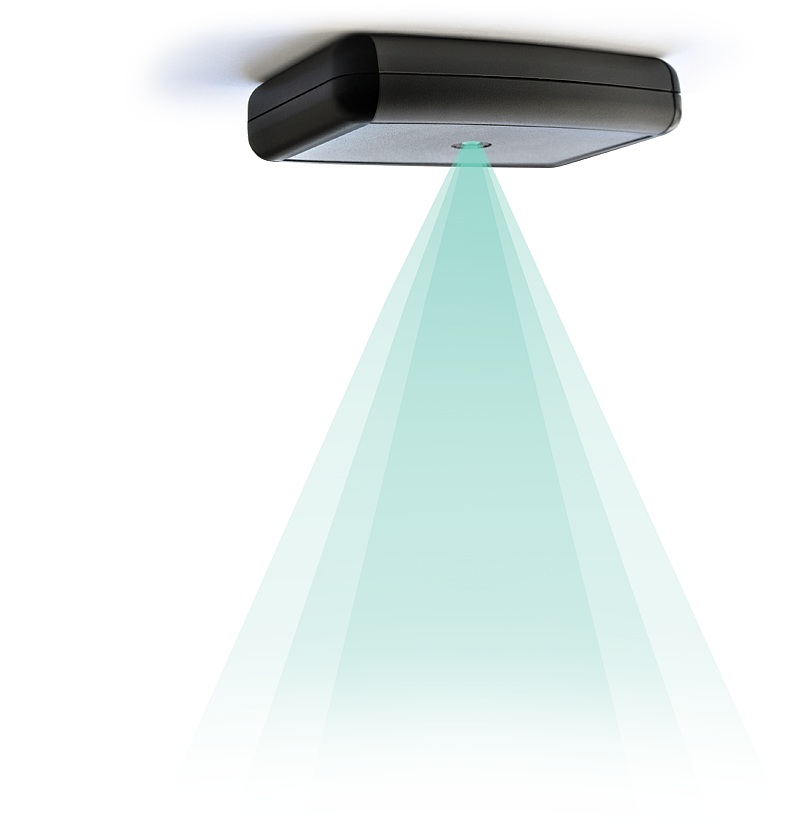 Figure 3. SEMSeye optical sensors are compact, easy-to-mount, and connect via LAN or Wi-Fi to perform anonymous people counting.
SEMSeye Optical Sensors Embedded with Eddystone* Beacons
SEMSeye optical sensors integrate the Google Eddystone beacon design to combine sensing and communications. The sensors perform people counting, digital promotion broadcasts, and MLA. Units can issue targeted digital coupons based on a customer's in-store location.
The beacon component uses the Physical Web, an open-source approach to enabling wearables, mobile point of sale (POS) devices, tablet computers, smartphones, and other intelligent devices to receive proximity-based information. Beacons can differentiate between customers and store associates. Retailers can use these beacons to push instant notifications of sale and clearance campaigns, as well as alert store associates to sales opportunities based on customer time spent in specific locations.
SEMSeye Customer Analytics
Near-real-time analytics are essential to seizing in-store opportunities as they arise. SEMSeye's customer analytics use cloud-based open software to collect, process, and transform raw data on visitor flows, MLA, and external parameters such as local weather into clear, informative charts providing in-depth insight. This information is refreshed many times per hour so store associates and managers always have the most up-to-date view of in-store activity.
Employee Smartphones, Tablet Computers, and Handheld POS Systems
Many stores employ intelligent devices to improve store associate productivity. These devices provide an ideal platform to access SEMSeye's customer analytics from the cloud and identify the customers most likely to make a purchase and the products they may be interested in buying.
IoT-based Digital Signage and Kiosks
A growing number of physical stores use digital signs and kiosks to deliver advertising and product information. Through content management solutions like Intel® Retail Client Manager (Intel® RCM) software, these digital platforms can be integrated with SEMSeye components to display better targeted content based on analysis of external and internal data by SEMSeye cloud analytics.
SEMSeye Wireless Optical Sensors with Intel® RealSense™ Technology
Currently in development, SEMSeye's newest optical sensors will use advanced anonymous video analytics based on Intel RealSense Technology – a three-camera solution that enables finer grain analysis of customer behavior. Collected data can include gender, age bracket, dwell time, and degree of interest in store items and displays. With appropriate software, the solution can also communicate with nearby digital signage to enable targeting promotions based on customer demographics. These advanced sensors will also be able to gather data on employee-customer interactions to monitor staff effectiveness and identify training needs.
How SEMSeye Works
The SEMSeye platform is the digital glue for the physical store experience. The best way to appreciate its stickiness is to consider a typical scenario.
A retailer posts notice of a sales promotion on their website. Customers encounter it through a website visit or online search. Subscribed customers receive email, text alerts, or digital coupons. Beacons at store entrances notify any nearby smartphone users with the appropriate application and provide proximity alerts on deals and promotions.
While the promotion is in progress, SEMSeye optical sensors track its effectiveness and offer many other useful insights by measuring the number of customers visiting the store before and during the promotion (Figure 4). The sensors also provide data on the number of customers who visit the location of promoted products.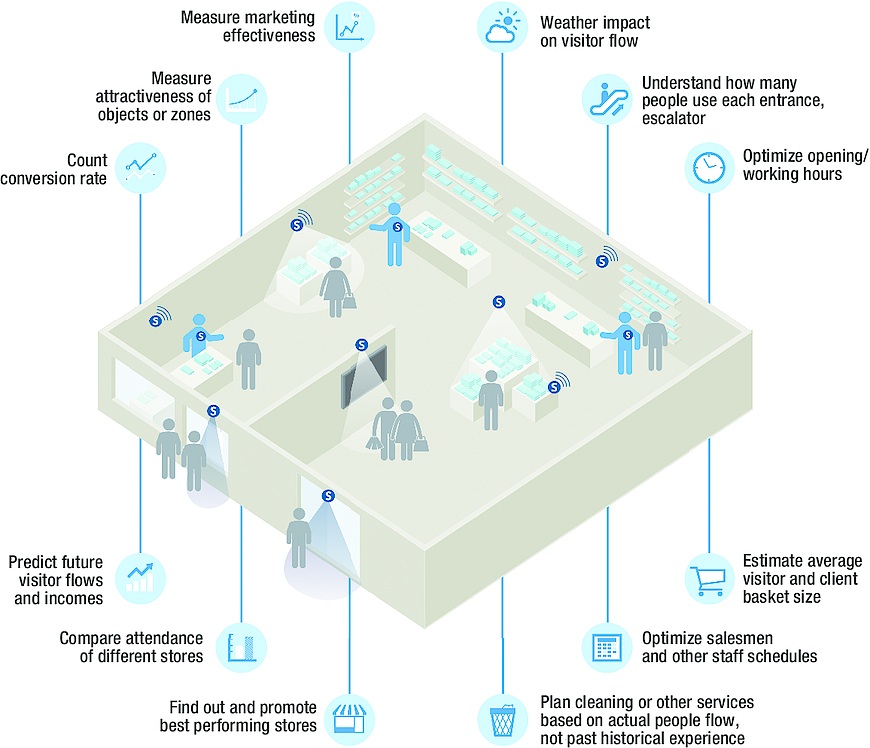 Figure 4. SEMSeye optical sensors track promotion effectiveness and offer many other insights by measuring the number of customers visiting the store, where they go, and many other factors.
Optical sensors embedded with Eddystone beacons engage loyalty program customers in the store, repeating the promotion and offering cross-sell and upsell item discounts. The beacons provide store monitor with information on specific customers on the sales floor, their past purchases, and the average expenditure per store visit. Based on this data, store associates apply their efforts to the most promising customers.
SEMSeye's customer analytics platform gathers and analyzes data from all these endpoints continuously, issuing frequent data refreshes. This data helps store associates track customer traffic moment-to-moment and identify where customers are showing the greatest interest (Figure 5).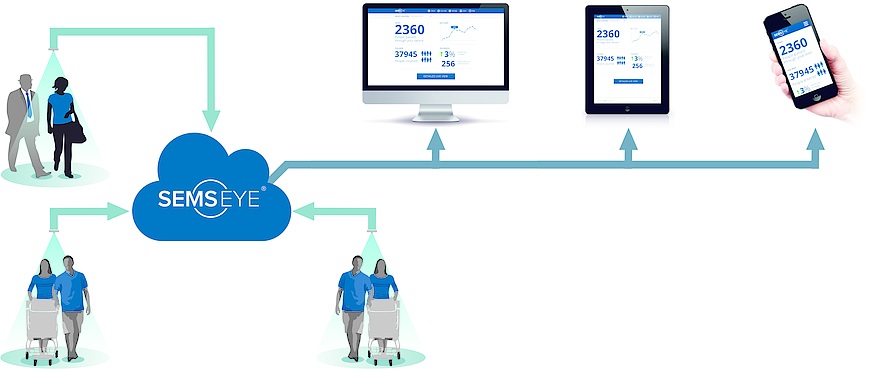 Figure 5. SEMSeye's customer analytics platform continuously gathers and analyzes data from endpoints, issuing frequent data refreshes to store associates to help them monitor customer traffic moment-to-moment.
To determine promotion results, managers access analyzed data on:
How factors such as weather, time of day, social events, and promotions affected store traffic and shopping habits
What products and displays customers spent the most time visiting
Effectiveness of displays, in-store promotions, and store layout in supporting sales
Employee-customer ratios and engagements for use in perfecting optimal staffing levels
Powered by Advanced Intel® Processors and Technologies
Intel® processors and technologies play key roles in the SEMSeye customer analytics platform. For example, the SEMSeye optical sensors with or without the Eddystone beacons use an Intel® Atom™ processor. The processor provides 3G, Wi-Fi 802.11bgn, Bluetooth* 4.0 low energy (LE), and GPS and GLONASS connectivity, enabling interaction with customer and employee devices, as well as identification of a sensor's location within a store at all times. SEMSeye software running on the processor analyzes the video in real time, converting it into data for customer counts at each beacon's location.
SEMSeye optical sensors with Intel RealSense Technology – targeted for late 2016 release – will use the 6th generation Intel® Core i3-6100H processor and Intel® RealSense™ R200 camera. The R200 consists of three cameras that together provide RGB (color) and stereoscopic active infrared technology to produce depth. Capturing VGA-resolution depth information from surroundings at 60 frames per second (fps), the camera can record eye, face, finger, hand, arm, and leg motion that the SEMSeye software can immediately convert into data and analyze using the powerful Intel Core i3-6100H processor. The result will be richer insights on customer interactions with store products, displays, floor plans, and associates.
Recent architectural and design improvements to Intel's 14 nm process enable the Intel Core i3-6100H processor to deliver superior performance and energy efficiency in space-constrained environments compared to previous generations. Enhanced with Intel® Hyper-Threading Technology (Intel® HT Technology), this dual-core processor can process four threads simultaneously and deliver nearly instantaneous local analytics of video data before transmission to the cloud.
Build Sales with Full Contextual Digital Engagement
The SEMSeye platform with its cloud-based analytics, optical sensors, and optical sensors with integrated beacons enables retailers to deliver the full contextual digital engagement that today's customers seek from physical-store and omni-channel vendors. Improving customer engagement in and outside the store, SEMSeye helps retailers employ digital promotions, footfall data, and proximity awareness to increase the effectiveness of their physical stores in capturing sales, improving customer loyalty, and optimizing operations.