5G Needs Building-Block Hardware, Open-Source Software
The transition to 5G will be a huge step in network capabilities—and it will disrupt telecom design.
One of the biggest innovations in 5G is the push for dynamic provisioning of services anywhere in the network. This is a radical change from traditional telecom design, where fixed-function hardware provided specific services in specific locations.
The move to anywhere, anytime services will be powered by network function virtualization (NFV) and software-defined networking (SDN). SDN and NFV will allow 5G networks to run on commercially available servers—essentially taking a building-block approach to network hardware.
The M-CORD Path to 5G
One of the leading efforts to deliver this flexible architecture is the Central Office Re-architected as a Datacenter (CORD) initiative. CORD combines cloud, NFV, and SDN technologies to create a network cloud for agile delivery of new services.
An independently funded project hosted by The Linux Foundation, CORD has numerous capabilities for residential, enterprise, and mobile markets. In the mobile space, mobile CORD (M-CORD) supports 5G with three key components:
Mobile edge services
Virtualized Radio Access Network (RAN)
Virtualized Evolved Packet Core (EPC)
The focus of M-CORD is on disaggregating 5G traffic and running it on commercially available hardware platforms. This approach allows wireless carriers to create virtualized networks using workload-optimized servers. As a result, wireless operators can create new 5G services that are easy to control and maintain through automated service provisioning.
M-CORD Demonstration Proves the Point
Although the 5G standard has not been specified, its reliance on commercial servers creates an opportunity to begin design work now. Case in point: Radisys, a certified system integrator for CORD technology, recently demonstrated an M-CORD system based on its DCEngine* platform.
As shown in Figure 1, DCEngine is a carrier-grade 16U rack-scale open platform. The DCEngine framework, inspired by the Open Computing Project (OPC) work, is based on OPC's CG-OpenRack-19 specification.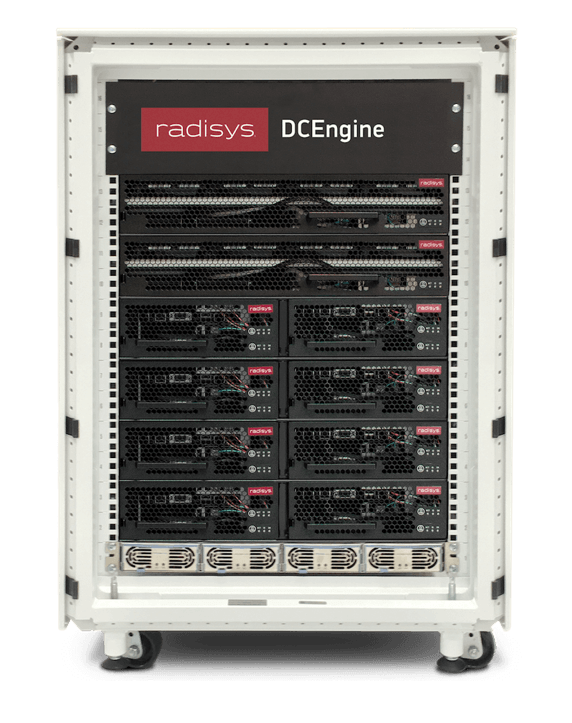 Figure 1. DCEngine integrates Intel architecture-based servers with open-source software.
DCEngine runs on CORD-based open-source software stacks and thus bypasses the need for software integration. That, in turn, allows wireless operators to create new services quickly without making additional hardware investments.
DCEngine's compute sled, shown in Figure 2, is based on Intel® Xeon® E5-2600 v4 processors and caters to SDN and NFV applications. Likewise, its storage sled boasts multiple high-capacity storage devices for facilitating content-intensive services and network analytics.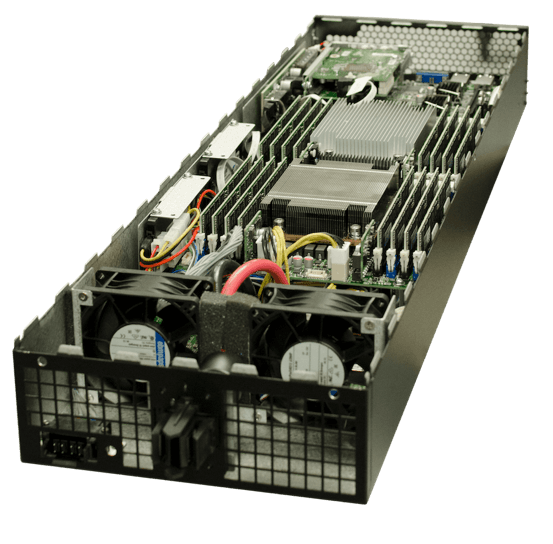 Figure 2. DCEngine's compute sled includes an Intel server board connected to the network via Intel 82599EB 10 Gigabit Ethernet controllers.
New Processing Paradigm
The transition from single-purpose boxes to virtualized functions is closely related to the transition from network processors to general-purpose processors. Unlike specialized network processors, which come embedded with features like router tables, general-purpose processors offer greater flexibility and allow telecom service providers to do more than one thing.
The use of general-purpose processors such as Intel® Xeon® processors allows wireless carriers to futureproof workloads and thus safeguard early innovations carried out for enabling 5G services. The general-purpose processors also separate the hardware from the software, which in turn, provides the agility to put the cloud capabilities anywhere in the network.
The consequences of this shift are immense. Until recently, the telecom industry employed dedicated processing silos from multiple vendors, using different capabilities and control interfaces. For instance, if a wireless carrier wanted to launch a new service like voice-over-LTE (VoLTE), the operator needed an incremental increase in processing resources specifically for the VoLTE service.
NFV takes a wholly different approach. When a new use case like VoLTE becomes popular, wireless service providers don't need to issue new hardware. All they have to do is create a new virtual machine (VM) to incorporate the new functions.
Safeguarding 5G
The path to 5G is now becoming clearer, and at this critical juncture, wireless equipment manufacturers as well as service providers are embracing software architectures built around the SDN and NFV technologies.
On one hand, it will help you create innovative 5G services quickly without waiting for the availability of purpose-built hardware. On the other hand, it will lower costs associated with purpose-built 5G hardware.
But more important, it safeguards your network investments while 5G standards take shape over the next couple of years.