Fill form to unlock content
Error - something went wrong!
Stay up-to-date with the latest IoT news.
AI Smart Stores: The Evolution of Retail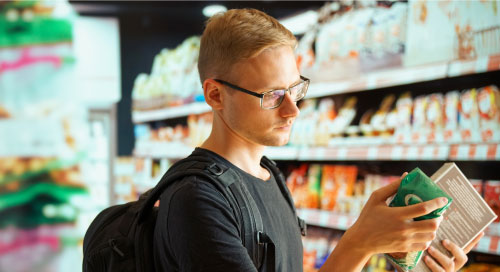 Labor shortages and ecommerce competition have created a real crisis for retailers today. Customers now expect quick and frictionless interactions. And they no longer have the patience for understaffed stores, empty shelves, or long checkout lines. Retailers need to start rethinking their operations and experiences, otherwise they risk being put out of business.
The Achilles heel of brick-and-mortar stores is the complete dependence on staffing—a weakness that has become painfully clear to so many retail businesses over the past two years.
"Staffing in retail is now a worldwide problem," says Mark Perry, Head of Global Business Development for Cloudpick, a provider of autonomous store solutions. "In Japan and South Korea, where you have aging populations, businesses have historically struggled with it. But now in places like Hungary, companies have to offer thousands a month just to hire a cashier. Even in the United States, some physical stores are no longer able to serve their customers due to the lack of workers."
To address this growing problem, Perry looks to AI-powered smart stores and a future toward a fully automated retail ecosystem with long-term sustainability advantages.
AI Smart Store Takes Over French Campus
When the French supermarket chain Auchan became overwhelmed by the influx of foot traffic at its EDHEC Business School campus location, they knew they needed to step up their game. They transformed their pick-and-go Auchan Go convenience store into a fully automated smart store.
To do so, the supermarket chain partnered with Cloudpick. The goal: to offer busy students a faster and more convenient shopping experience, without lines or long waits.
Convenient, cost-effective, and efficient, #AI smart stores address the staffing issues of today, and the #sustainability challenges of tomorrow. @CloudpickTech via @insightdottech
One of the issues Auchan wanted to solve was its inability to rapidly serve students around the clock. For instance, students would often get up early in the morning and rush to classes, which meant they might not have enough time to eat. Or they forgot something and need to grab supplies quickly before class. But with a lack of staff, the store wasn't always able to fulfill these needs at certain hours.
By partnering with Cloudpick, it was able to design a completely autonomous AI retail solution capable of running 24 hours a day without cashiers or customer service staff. Because of this effort, Auchan was recognized as a 2021 retail innovator by LSA.
How an AI Smart Store Operates
To access the store, customers must first download a mobile application and provide their payment details. When they arrive at Auchan Go, they're provided with a QR code that assigns them to a virtual shopping cart. With this in place, customers can simply pick out the items they want, and walk out of the store.
Payment is automatically processed and handled in the cloud. The store also uses edge and computer vision technology to ensure customers are charged only for the items they left the store with (Video 1).
"The solution really added value to the students and staff at our Croix campus. It responds to our desire to provide them with the most innovative services. It also reflects the ambition of our school: promoting innovation in all its forms," says Anne Zuccarelli, Director of Student Experience at the EDHEC Business School.
Cloudpick's solution can process up to more than 800 shoppers per hour, so there's little chance customers will ever have to wait in lines. And Auchan store managers are relieved that they no longer have to be on-site all the time. If they're needed to handle a problem or help restock shelves, they're notified via the smartphone app.
The overall results included improved operational efficiency, reduced labor costs, and faster automated checkout.
Powering an AI Smart Store
To achieve this level of autonomy and accuracy, Cloudpick combines several different types of AI technology.
The solution uses a computer vision and deep-learning system built on the OpenVINO™ AI toolkit to create a virtual inventory of all the products. This is how the smart store differentiates one item from another.
Inside the store, Cloudpick uses AIoT motion and weight sensors to keep track of what's going on with products, and Intel® RealSense™ 3D cameras track shopper behavior in real time by performing gesture recognition at the edge. The computational heavy lifting is done with on-premises Intel i3 and i5 edge servers.
"Without Intel, this solution just wouldn't be possible," Perry explains.
Retail's Missing Link
These types of digital transformations are not a new concept for retailers. Even the staidest businesses have implemented technologies like ERPs. And more forward-looking retailers, responding to the rise of ecommerce, have already created hybrid stores that blend the traditional retail experience with online ordering, curbside pickup, and mobile apps.
While Perry acknowledges these developments, he believes AI has been the missing link in the evolution of retail and gathering better retail data.
"Hybrid stores are fundamentally a variation on the old brick-and-mortar model. And they're still highly dependent on human beings. But when you add AI to the equation, suddenly everything changes, because every process can be automated: from checkout and payment to inventory and restocking," he explains.
In addition to automation, AI offers some less-obvious benefits to retailers. For example, computer vision can help provide more actionable insights. Businesses can understand their customers better by observing how they interact with products or move through the store. They can use this information to show their customers relevant, personalized offers in real time, either through an app or on digital signage. And in aggregate, this kind of data helps retailers optimize their product selection and plan their store layouts.
"Data is the fruit of digitization," says Perry, "but if you can't work with your data, it's useless. AI lets you collect data points that you could never access before—but even more importantly, it helps you understand what the data means."
A Smarter, More Sustainable Future
In the years to come, artificial intelligence technology in retail will provide additional opportunities for businesses and systems integrators.
For one thing, in-store inventory systems will be able to integrate directly with manufacturers and distributors upstream. This will help goods flow through the supply chain more smoothly, eliminating delays and stock shortages.
Longer term, AI will allow the retail supply chain to be completely automated. In another decade, self-driving vehicles and stocking robots are going to be commonplace. The smart stores of the future will know when they need more product, order it automatically from the supplier, and have it delivered and stocked by machines.
This will save time and money—but also energy, which is why it's so important from a sustainability standpoint.
"If you automate restocking," says Perry, "you can optimize the loading of the delivery vehicles, and the routes that they drive. It's a very effective way to reduce carbon emissions, because you're not wasting fuel by making excessive deliveries or sending stock where it isn't needed."
Convenient, cost-effective, and efficient, AI smart stores address the staffing issues of today, and the sustainability challenges of tomorrow.
This article was edited by Christina Cardoza, Associate Editorial Director for insight.tech.