IoT Dev Chat Ep. 1: Secrets of Rugged AI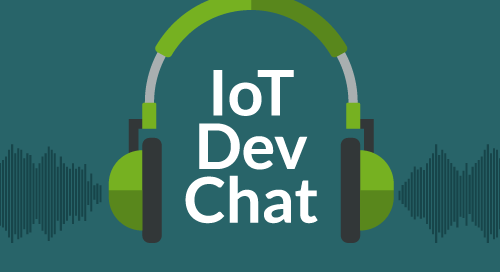 We're excited to announce IoT Dev Chat, a new podcast created just for developers and engineers. Listen in to hear from industry experts on everything from AI to hardware design—and stick around for a few geeky jokes along the way.
In our first episode, we talk about the challenges of AI and machine learning in rugged environments with Johnny Chen, Solutions Architect at OnLogic (formerly Logic Supply). We recently interviewed Johnny for our article Fast-Track Computer Vision at the Edge and learned so much that we invited him back to dig deeper.
Listen to this episode for surprising insights on topics including:
Why popular vision hardware is inherently unreliable
How specialized hardware is actually better for portable code
The risks of hacks like liquid cooling
For more great design ideas, subscribe to our show on Apple Podcasts. And join us every month for our #IoTDevChat on Twitter to keep up with the latest trends in the industry.