IoT Dev Chat Ep. 6: Upgrade Your Factory Now!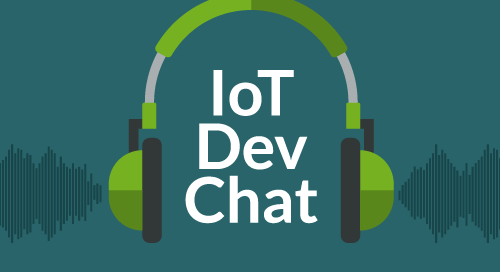 If you were wondering when to upgrade your factory infrastructure, now is the time. The global pandemic has thrown supply chains and customer demand into chaos, and only the most agile manufacturers will be able to adapt.
Join us as we talk to industry expert Kevin Jackson about the steps you can take to accelerate your digital transformation. We discuss:
How to get the most out of 5G, AI, and IoT in smart manufacturing
The right (and wrong) approaches to cloud migration
Why manufacturers need to expand integration with their ecosystem
Plus, in our next Twitter Chat—co-hosted by Kevin—we'll trade ideas on the same topics. Join us on Wednesday, September 9 at 10 a.m. PDT, to explore new thinking on the agile factory. Sign up at our IoTDevChat page to schedule a reminder!
Available on Apple Podcasts, Spotify, SoundCloud, and iHeartRadio, the IoT Dev Chat covers what matters most to engineers and developers. Subscribe now to keep up with the latest in the industry.
Want to know more? Check out the articles we reference on the podcast: