7th Generation Intel® Core™ Processors Are All About Video
The 7th Generation Intel® Core™ processor family (formerly codenamed Kaby Lake) is full of surprises. On one hand, the CPU gets only a modest speed boost—a break from the usual "tick-tock" upgrade cycle. On the other hand, video gets major performance and power improvements—particularly for 4k video.
Why did Intel prioritize video and power efficiency over CPU performance? Simple. For many applications, the 6th Generation Intel® Core™ processor family (formerly codenamed Skylake) already had plenty of CPU performance. But many apps needed more visual oomph, and every app benefits from better efficiency.
Video-focused applications like digital security surveillance, digital signage, and media transcoding are particularly likely to benefit. Let's take a look under the hood to see why.
Updated 4k Video Engine
Prior to the current generation, Intel® Core™ processors only supported full hardware encode and decode for MPEG-2, VC-1, VP8, and H.264 codecs. The latest VP9 and HEVC codecs, aka H.265, were supported through a combination of dedicated hardware and CPU processing.
In contrast, the 7th Generation Intel Core processor family implements full hardware encode and decode support for both HEVC Main and Main 10 profiles, as well as Google's VP9 8-bit codec. VP9 10-bit decode is supported in hardware as well. (See Figure 1.)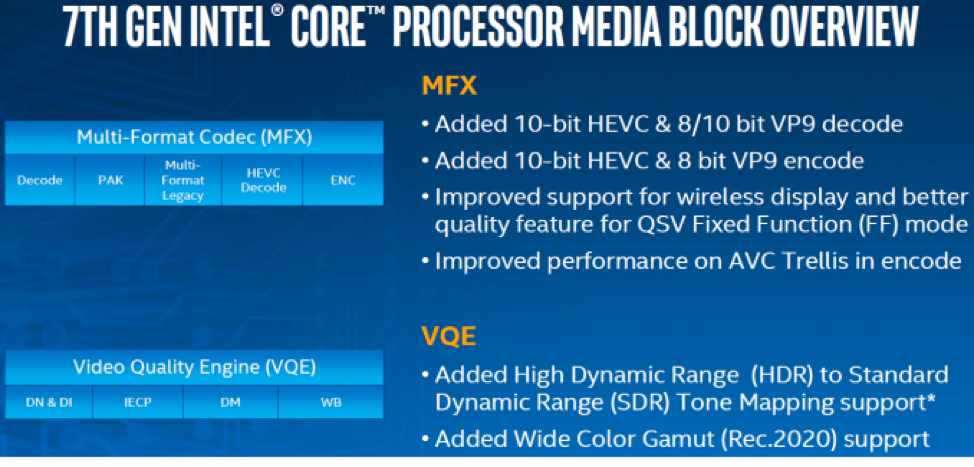 Figure 1. The 7th Gen Intel® Core™ processor adds major new video capabilities.
The differences are particularly notable for 4k video. The updated GPU can decode up to eight 4Kp30 AVC and HEVC streams simultaneously, and can play back premium content at 4Kp60. AVC encode performance has also been boosted
The new hardware also lowers power consumption considerably. Intel says the new processors draw as little as 1/7th the power for 4k VP9 playback compared to their 6th Gen Intel® Core™ counterparts (Figure 2). Additional low-level tweaks to the video quality engine and its mainstream codec support should deliver increased power efficiency.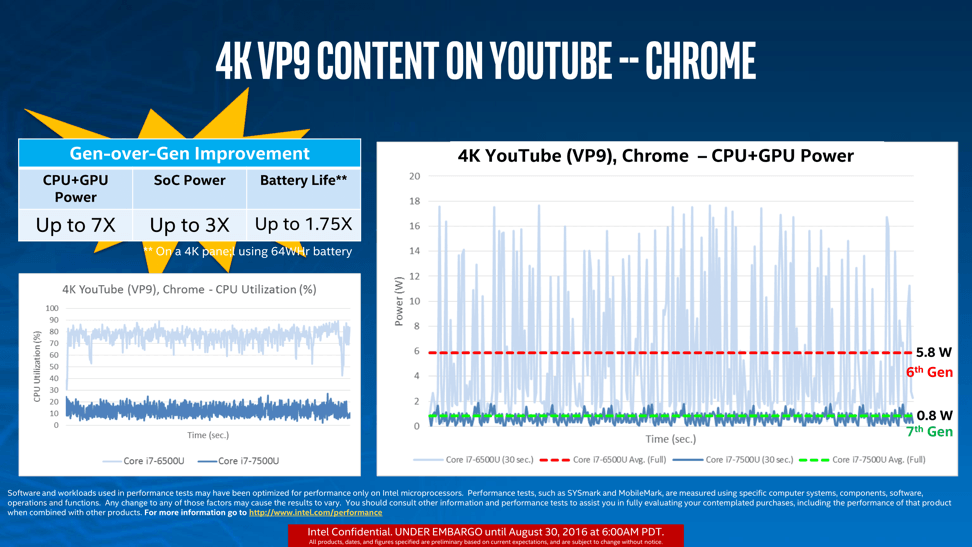 Figure 2. The new video hardware dramatically lowers power consumption.
All of these features will benefit manufacturers transitioning to HEVC and that codec's 40-50% reduction in bandwidth for a given image quality. As an added bonus, Intel has improved wireless display support, implemented support for the Rec. 2020 color standard, and High Dynamic Range (HDR) tone mapping is now supported.
Additional Features, Upgrades
I/O upgrades round out the picture. Memory interfaces get new support for DDR4 1.2V up to 2400. Some of the 7th Gen Intel® Core™ processors also support Intel® Optane™ technology (aka 3D XPoint™ memory media). Intel Optane is a non-volatile storage medium with much better performance than NAND flash, 3x better endurance, and 30% of NAND flash's power consumption. One Intel Optane-compatible solution is discussed below.
All 7th Gen Intel Core processors support embedded DisplayPort 1.4 (eDP 1.4). This new standard reduces power consumption with partial frame updates when in PSR (Panel Self Refresh) mode, reduces the interface voltage, allows for regional backlight control, and can handle multi-touch panel data directly over the display interface.
Last but not least, 6th and 7th Gen Intel Core processors are socket-compatible, with identical TDP brackets—and the 7th Gen Intel Core processor can be dropped into an existing design without replacing the chipset. Of course, this drop-in upgrade would miss out on some features. For example, the older chipset does not support Intel Optane technology. Nonetheless, the simplicity of the drop-in upgrade makes it a compelling option for many systems.
Three Use Cases
Having discussed the specific advantages of 7th Gen Intel Core processors, let's turn to specific examples of how these capabilities have been deployed in embedded systems.
The Axiomtek OPS500-501-H is a digital signage player that supports 6th and 7th Generation Intel Core and Intel® Celeron® processors. The OPS500-501-H OPS can output 4K UHD at 60Hz and connects to an OPS-compliant display via a standard JAE TX-25 connector, with support for HDMI, DisplayPort, UART, audio, USB 3.0, and USB 2.0.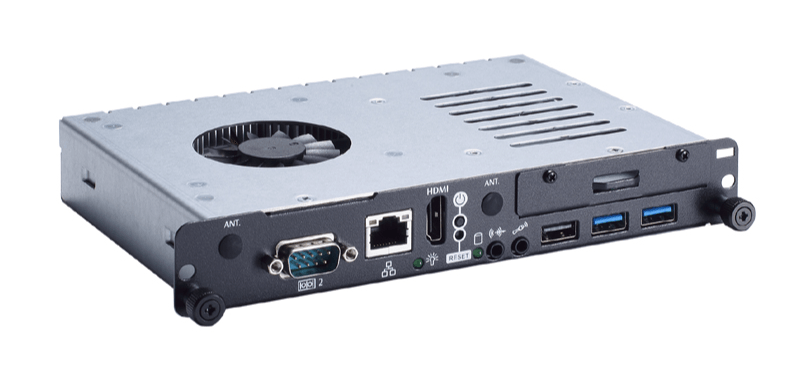 Figure 3. The Axiomtek OPS500-501-H is a capable signage player.
The congatec conga-TC175 is a COM Express Compact Type 6 board with support for the Intel® Core™ i7-7600U / i5-7300U / i3-7100U processors, and Intel® Celeron® Processor 3965U. It's a significant upgrade from the earlier congatec-TC170 module. In addition to the new processors, congatec added two more PCI Express 3.0 lanes and support for Intel Optane storage. Low power consumption, Trusted Computing Module support, and a compact computer-on-module design make the conga-TC175 an excellent solution for mobile retail or surveillance cameras.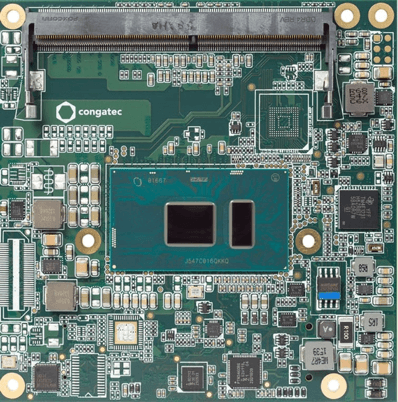 Figure 4. The congatec conga-TC175 offers many upgrades.
Finally, the Quanmax ECX-SLU0/KLU0 is a 3.5-inch Embedded Compact Extended (ECX) single board computer (SBC) with support for both 6th-and-7th-Generation processors, two DDR4-2133 DIMMs, two SATA 3.0 ports, one HDMI 2.0 port, and a DisplayPort. One USB 3.1 Gen 2 (Type C) is provided by an Asmedia 1142 controller. This solution is primarily designed for thin clients, industrial automation, retail, and digital surveillance markets.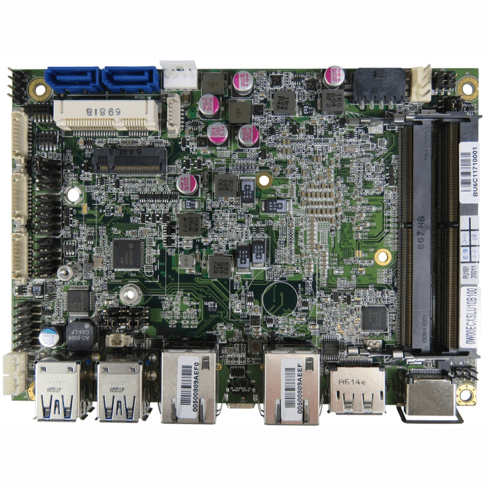 Figure 5. The Quanmax ECX-SLU0/KLU0 is suitable for a wide range of applications.
A smart Upgrade
The new capabilities of the 7th Gen Intel Core processors can significantly improve performance of embedded applications that rely on video and media processing. And the fact that these new parts are socket-compatible with the 6th Gen Intel Core processors means developers have an easy upgrade path. So while Intel's latest processors are a departure from its usual upgrade pattern, they are an important upgrade nonetheless.