Top IoT Tech at Hitachi NEXT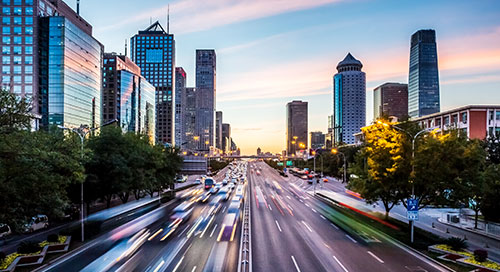 Ready to see the future of IoT? Check out Hitachi NEXT 2019, which runs October 8-10 in Las Vegas.
It's a huge show that covers everything from cloud acceleration to DataOps—but don't worry about getting lost. Just add the following items to your "must see" list, and you'll get the best of the show.
1. Smart Spaces Fuse Sensor Data
Smart spaces are environments where video feeds combine with data from IoT sensors to offer new levels of real-time visibility. Applications for these spaces abound: retail environments, factory floors, college campuses—even entire cities.
In a clothing store, for example, smart space tech can show when people enter the store, where customers tend to gather, and which items are going into and out of dressing rooms.
Want to know more? Check out the session "Get Your Head Start in Smart Spaces and IoT" for a hype-free look at these technologies. It goes down Wednesday, Oct 9 at 11:00 am.
2. Real-Time Video Analytics Demo
After the smart spaces session, get a real-life look at the technology at the Intel® booth. You'll see how the Hitachi Visualization Suite combines alerts, visualization, and analysis of unlimited layers of data to make businesses and organizations smarter and safer.
You'll see a demo of the retail analytics dashboard with live video streams powered by the Hitachi Vantara Smart Camera 600.
3. Break Through Storage Bottlenecks
With all the data pouring in from cameras and other IoT sensors, existing data center technologies can be overwhelmed. The problem: DRAM is too expensive to scale, and NAND doesn't provide the performance needed to function in the memory space.
For the solution, visit the Intel booth, where you will see an Oracle Database optimization use case and test data for the Intel® Optane™ DC P4800X—the first storage solution that behaves like system memory, eliminating the gap between cost and performance.
4. Hyperconverged: The New Database Solution
If you're all hyped up for more emerging database solutions, attend the panel discussion "Simplify Operations and Get the Most Out of HCI" Wednesday, Oct 9 at 11:00 am.
HCI is hyperconverged infrastructure, a new infrastructure model; companies are exploring new ways to integrate it into their environments to simplify and accelerate business operations. This customer panel will talk about how they use hyperconverged infrastructure in a variety of business-critical use cases, how to integrate HCI into existing IT operations, and best practices to help you get the most out of your HCI investments.
5. Hyperconverged Solutions to Meet High Demands
Hyperconverged is so hot and so new, you're sure to want to learn more. At the Intel booth, you'll get a look at VMWare—one of the Intel® Select Solutions created with solutions partner Hitachi Vantara.
VMware creates scalable, hyperconverged solutions with higher-capacity memory for demanding workloads and applications. You'll get an eyeful of VMware vSAN, a storage platform that serves as a critical building block for the software-defined data center, and also for private and public cloud deployments.
6. The Next Wave of Data Center Innovation
Just can't get enough of emerging data center technology? Intel will be showcasing another Select Solution created with solutions partners Hitachi and SAP. This innovative platform uses SAP HANA—a flexible, data source-agnostic platform—to provide real-time analysis of large data volumes. This helps enterprises, cloud service providers, and communication service providers make the right purchasing decisions with confidence.
7. FPGAs Optimize Financial Applications
Also in the Intel booth: a fintech-specific look at data center technology. Financial institutions are having trouble keeping up with the demands put on them by data center growth—so at this demo you'll learn how Levyx is optimizing Intel FPGAs in financial applications, plus how Levyx is adding value to RocksDB and other advanced database implementations with other partners.
Add these demos and events to your schedule before you head to Vegas—you won't want to miss them.