Fill form to unlock content
Error - something went wrong!
Stay up-to-date with the latest IoT news.
Systems Integrators Orchestrate Digital Signage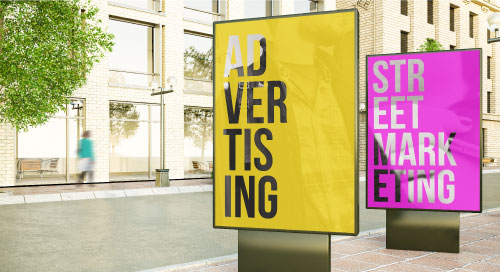 With more than 100 brands of software and dozens of hardware choices, systems integrators had better pack a lunch if they're going to deploy a customer's digital signage system. Multiple players with an assortment of CMS apps on each one turns that daunting task into a technical nightmare—and there's no guarantee everything will play nice in the end.
But it doesn't have to be this way. SIs can speed up digital signage deployment and focus on results by relying on the expertise of aggregators. For example, Seneca, a manufacturer of digital signage technology, offers a specialized solution called Maestro that simplifies the process.
The system comes with all of the popular CMS solutions—from DooH to enterprise media applications—pre-installed and pre-configured, drastically reducing time of deployment.
"Ease of deployment has been on our minds for many years and simplicity is really important," says Kevin Cosbey, business development manager for Seneca. "Often times we focus too much on speeds and feeds and less about desired outcomes."
"We're no longer having conversations that are deep in the weeds of chip sets," says Cosbey. "Maestro allows SIs to have a paradigm shift, talking about the desired outcome of the project. The technology just follows along."
Listen in to more of what Cosbey has to say on what's next in signage systems.
Simplifying Digital Display Set Up
Since a digital signage player is a relatively unattended device, a smart system must be prepared for a field environment that is easy to deploy and scale. Out of the box, Maestro automatically goes through a scripted optimization, which Seneca developed based on best practices. The tuning and performance process is enhanced with Intel® processors and eliminates more than 150 keystrokes compared to previous platforms.
Once the optimization process is complete, the system brings up a wizard that allows the SI to install a wide range of CMS platforms that serve functions from signage content to performance analytics. The software is then installed and ready to be used from cloud content to edge tools for playback.
"The Maestro platform is kind of like an app store," says Cosbey. "By having all of our ISV partners pre-loaded onto all of our media players, we've created a super simple out-of-box experience."
Automatic configuration and optimization take minutes, adds Ron Van Tassel, Seneca's market development manager. "Manually, that process would take an SI a couple of hours. And if an organization wants to launch 50 media players into a project, the setup is automatic and identical. The SI doesn't have to do the process over and over again."
With more than 100 brands of software and dozens of hardware choices, systems integrators had better pack a lunch if they're going to deploy a customer's digital signage system.
The Benefits for SIs and ISVs
In addition to being easy to deploy, Maestro offers plenty of additional benefits for SIs. They can shift the focus off of deploying low-margin hardware systems, instead, tapping into their core competencies.
"It's kind of the old saying of, 'Do you want to buy the sausage, or do you want to see how it's made?'" says Cosbey. "We're allowing SIs to just buy the solution because it's done. They can stay more focused on their area of expertise and continue the dialogue about the project and outcomes and worry less about hardware."
In addition to providing a complete system, Seneca enables SIs to add more services to the sale. For example, the company launched its xConnect platform for monitoring and management. Once a system is deployed, SIs can provide a managed service to customers, enhancing the customer experience and generating additional revenue.
ISVs benefit, too. They can tap into the marketing potential of having software that's ready to go out of the box and easily scalable across multiple media players in a single deployment. Being pre-loaded in Maestro also provides brand exposure to potential customers who may not be familiar with their software.
One Solution, Multiple Markets
Solutions like Maestro have use cases across a variety of industries and markets, and most signage specialist SIs can benefit from the system. For example, the solution is being used for digital signage deployed in transit operations, corporate and campus communications, retail, and more.
Some of the software options specialize in specific industries, and Cosbey says Seneca pulled in the partners that made sense for the systems integration opportunities. For example, BroadSign and SignageLive are key partners in the digital out-of-home marketing (DooH) segment. Appspace is strong in the workforce communications world. Navori delivers a focus on digital menu boards. And Acquire Digital is a leader in the retail and interactive-based solution category.
"A media player that's ready for content management out of the box saves time, energy, and resources," says Van Tassel.
By bringing together an ecosystem of partners and solutions in a single platform, Seneca helps SIs better serve their customers and enables ISVs to get to market more easily. With a well-orchestrated solution, both sides can focus on generating new business opportunities with existing and new customers.