Improving Access to Medical Data at the Point of Care
The integration of sensors with the cloud puts real-time data in the hands of doctors, nurses, and other healthcare professionals. That specific premise in the larger Internet of Things (IoT) context is becoming a game changer in the rapidly evolving connected healthcare industry. Greater data access promises to help improve patient outcomes and provider efficiency.
Take the case of a medical-grade computer for operating rooms that provides a cloud solution for making surgery reports. The point-of-care terminal POC-W212, developed by Advantech, is a high performance point-of-care computer that's capable of displaying, rendering and transmitting medical images and videos for medical professionals (Figure 1). Advantech, based in Taipei, Taiwan, is a Premier member of the Intel® Internet of Things Solutions Alliance.
It's worth remembering that operating rooms require devices that are compact and quiet. And the systems in these rooms must reliably deliver multiple high-resolution images and video streams—patient lives may depend on it.
Note that the POC-W212 is the latest generation medical-grade computer unveiled by Advantech this past March. Designed from the ground up for enhanced safety and reliability and using the 1.7 GHz Intel® Core™ i7-4650U processor, the fanless POC-W212 computer is UL60601-1/EN60601-1 certified and features an IP65-rated front panel and IP54-rated system enclosure. In addition, the POC-W212 is equipped with medical-grade equipotential bonding to prevent hazards from current leakages and isolated serial/LAN ports to protect the equipment from electrical shock.
The previous generation, the POC-W211, was selected by the Affiliated Hospital of Qingdao University to provide high-definition (HD) quality for surgery images and biological data (Figure 1). The terminal is available with an optional five-wire resistive touchscreen for keyboard-less operation. It performs these duties with a fanless design featuring excellent I/O bandwidth, memory handling, and superb graphics performance based on its Intel® Core™ i7 2655-LE processor. The all-in-one terminal comes with a 21.5″ wide-screen display, and user-friendly function keys for custom shortcuts. The unit includes an abundance of I/O connectors, and supports Bluetooth, a Smartcard reader, RFID, WLAN, optical drive and other options for connecting medical peripherals and inputting data.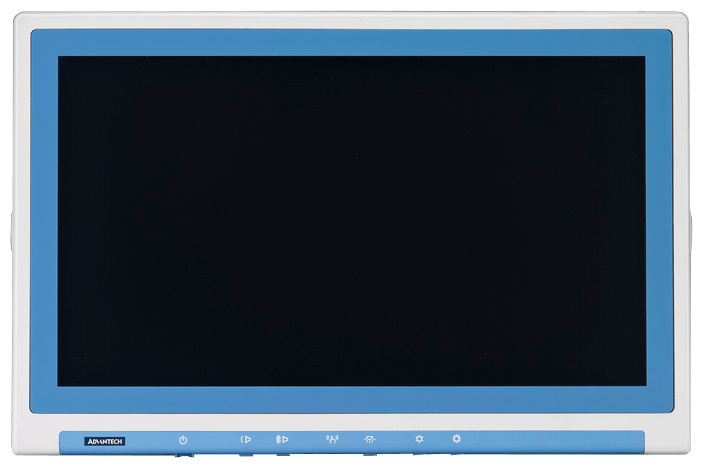 Figure 1. The Advantech POC-W211 Widescreen point-of-care terminal delivers patient data and images for medical applications.
The POC-W211 is a medical-grade device that is UL60601-1/ EN60601-1 3rd edition compliant, as well as CE, CCC and FCC Class B certified. The entire unit is IP65-certified for dust and water resistance, and it is easy to clean and maintain using disinfectant cleaners which help prevent bacterial contamination.
The Intel Core i7 2655-LE processor's integrated graphics delivers full HD display (1920 x 1080) without the expense of a discrete graphics card. To give a performance boost during peak loads, the processor provides additional processing headroom through Intel® Turbo Boost Technology 2.0 when it is needed (Figure 2). Intel Turbo Boost Technology automatically allows processor cores or graphics processing unit (GPU) to run faster than the rated operating frequency if they're operating below power, current, and temperature specification limits.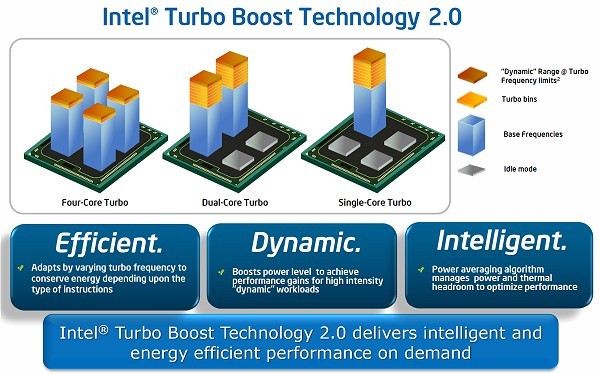 Figure 2. Intel Turbo Boost Technology adjusts processor speed for higher performance when needed for compute or graphics functions.
Healthcare IT departments will benefit from the processor's Intel® Active Management Technology (Intel® AMT). This technology enables remote device management, diagnosis, and repair, a crucial advantage in the mission-critical medical environments like operating rooms. Moreover, it proactively blocks incoming threats and protects the system from any infected elements, another crucial merit in the safety-conscious healthcare realm.
AMiS-50, another medical-grade appliance from Advantech, has been chosen by the Qingdao University Hospital as an electronic medication dispensing system. The mobile care-giving device is also based on the Intel Core i7 processor. The AMiS-50 is a computerized medical cart with a motor lifter that allows the height to be adjusted electrically (Figure 3). The quality nursing care system reduces medication errors and increases the quality and efficiency of workstations for nurses and resident physicians. Here, the Intel Core i7 processor's connectivity options enable the AMiS-50 to offer four USB 2.0 ports and one Gigabit Ethernet interface (RJ-45), which allows hospitals to equip the integrated cart with more medical accessories.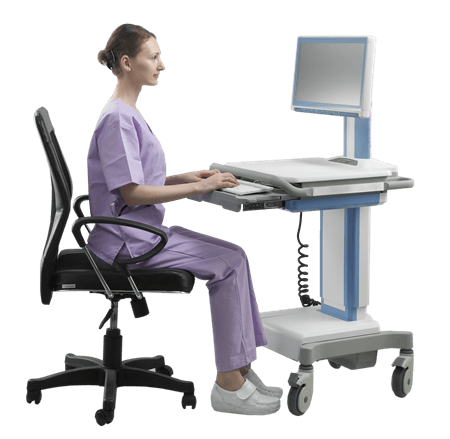 Figure 3. The AMiS-50 computerized medical cart offers electrical adjustment of the table height.
Nurses use AMiS-50 to access medical information via the hospital information system (HIS) and drug administration records to reduce human error and improve drug administration safety. They can also record the patient information like temperature and blood pressure, and have it automatically transmitted to the HIS cloud. Likewise, resident physicians can use AMiS-50 to issue medical instructions, access information, and explain medical information to patients.
See the Solutions Directory for more products from Advantech.