From IoT Vision to Reality
A major factor in the adoption of any technology is return on investment (ROI). Businesses want to see gains in productivity, efficiency, revenue streams, and other value-producing facets of business. When a technology has no track record, businesses base their decision to adopt it on careful analysis of its potential for delivering positive results. Such has been the case for the Internet of Things (IoT) – until now.
In this article, we look at how reference designs and technology building blocks from Intel and members of the Intel® Internet of Things Solutions Alliance enable companies to develop end-to-end IoT solutions. We consider the way these building blocks are evolving to help create more powerful and efficient solutions for collecting data, providing security, performing data analysis, and delivering business insight. We also discuss how implementations using these building blocks deliver real ROI.
The Internet of Things
While references to the "Internet of Things" can be found as early as 1999, mainstream interest began around 2008 when things connected to the Internet began to outnumber people. Today, the IoT is growing rapidly and its technologies are more mature. But businesses on the sidelines still have concerns. They want to know that all the necessary technologies are in place. They want to see how these technologies scale to form operation-wide, end-to-end solutions. Most importantly, they want to see how these solutions generate value.
An IDTechEx report, "Internet of Things (IoT): Business Opportunities 2015-2020," notes that many organizations are stymied by technical hurdles. Equally concerning is the inability to effectively use IoT data. The McKinsey Global Institute reports in "The Internet of Things: Mapping the Value Beyond the Hype," that only one percent of IoT data finds an actionable purpose. This low rate is attributable to the use of sensor data to capture system anomalies rather than opportunities for business optimization or advancement. Yet the same report suggests that as this data is applied in these other areas, the IoT will have a "total potential economic impact of $3.9 trillion to $11.1 trillion (USD) a year by 2025," and that the top end of that range is "equivalent to about 11 percent of the world economy."
A Platform Designed for Results
To help original equipment manufacturers, developers, software vendors, and system integrators bring IoT visions to reality and win more business, Intel and the Alliance offer a comprehensive set of products and services based on the Intel® IoT Platform. This platform – introduced in 2014 and covered in past issues of Embedded Innovator magazine – includes IoT reference architectures for connecting legacy and smart devices, as well as a product portfolio of IoT-ready technologies from Intel and its ecosystem. The result is an easily customized IoT foundation for implementing end-to-end solutions.
In November 2015, Intel introduced a new Intel IoT Platform reference architecture and new hardware and software products as part of its effort to build out one of the most comprehensive offerings for the IoT marketplace. The new Intel IoT Platform reference architecture for smart and connected things is focused on enabling the broad Intel ecosystem to easily develop, secure, and integrate smart things.
The platform provides a blueprint for delivering innovations to market faster by reducing complexity and defining how smart devices will securely connect and share trusted data to the cloud. Multinational enterprise software company SAP* is already applying this new Intel IoT Platform, along with its SAP HANA Cloud Platform*, to develop comprehensive IoT enterprise end-to-end solutions.
A new product added to the platform portfolio is the Trusted Analytics Platform (TAP). This open-source project initiated by Intel simplifies and accelerates the creation of secure, high-performance Big Data analytics applications in cloud environments (Figure 1). TAP includes the necessary tools, algorithms, and engines that make it easier for developers to collaborate with data scientists in conducting advanced analytics in a shared environment.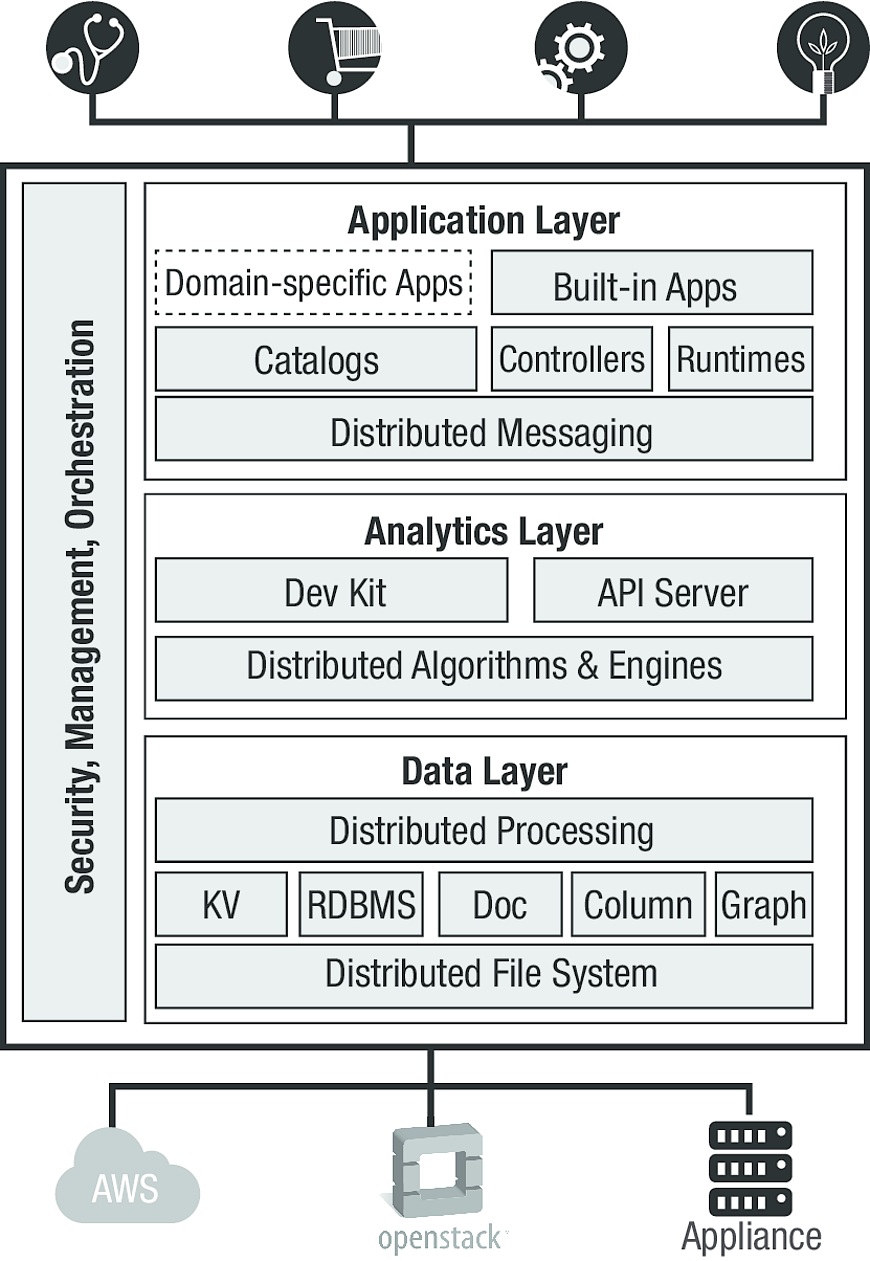 Figure 1. The Trusted Analytics Platform (TAP) is an open-source project initiated by Intel that simplifies and accelerates the creation of secure, high-performance Big Data analytics applications in cloud environments.
Data scientists are finding TAP valuable in pilot projects for applications in manufacturing, healthcare, retail, oil and gas, energy, and other industries:
Honeywell is using TAP in a proof of concept (PoC) to collect data from wearable sensors on firefighters, miners, and first responders, including location, heart rate, body position, and carbon dioxide level. To aid real-time decision-making, TAP performs stream processing on the data and sends alerts to a dashboard.
Levi Strauss and Co. is collaborating with Intel to securely collect data from in-store inventory via RFID tagging and then perform analytics on it. The more accurate data and the resulting insights will help Levi Strauss improve the shopping experience.
Penn Medicine is working with Intel to advance healthcare analytics with a solution that combines patient vital signs, lab records, and medications to develop predictive models. With TAP, Penn Medicine is building better models for predicting health risk.
Oregon Health & Science University (OHSU) and Intel are developing the Collaborative Cancer Cloud, a Big Data analytics solution enabling hospitals to securely share patient genomic data to enable potentially lifesaving discoveries. The deployment collects more than 3 million records per day and has already accumulated more than 360 million records.
Taking Intel® Technology Farther Out on the Edge
The recently introduced Intel IoT Platform includes the Wind River Helix Cloud, a cloud suite from the Intel subsidiary Wind River. The suite includes Wind River* Rocket* and Wind River Pulsar* Linux* – two free cloud-connected, multi-architecture operating systems (OSs) – plus a comprehensive selection of software-as-a-service (SaaS) products. With this offering, Wind River not only grows its presence in the cloud, but also extends its OS footprint to microcontrollers (MCUs). The new suite helps developers simplify and accelerate IoT application and device development – they can start building applications in as little as 10 minutes.
Intel is entering the world of the incredibly tiny with new Intel® Quark™ processors for IoT, making it easier to scale from things to cloud (Figure 2). The Intel® Quark™ SE microcontroller for IoT and the Intel® Quark™ microcontroller D1000 and D2000 deliver advanced processing capabilities in power envelopes as low as 0.02>5 W (thermal design power). The new products offer long-life reliability and an extended temperature range (-40 °C to +85 °C) for demanding environments. The Intel Quark SE microcontroller for IoT includes an integrated sensor hub and pattern-matching technology to deliver real-time insights from complex sensor data at the very edge.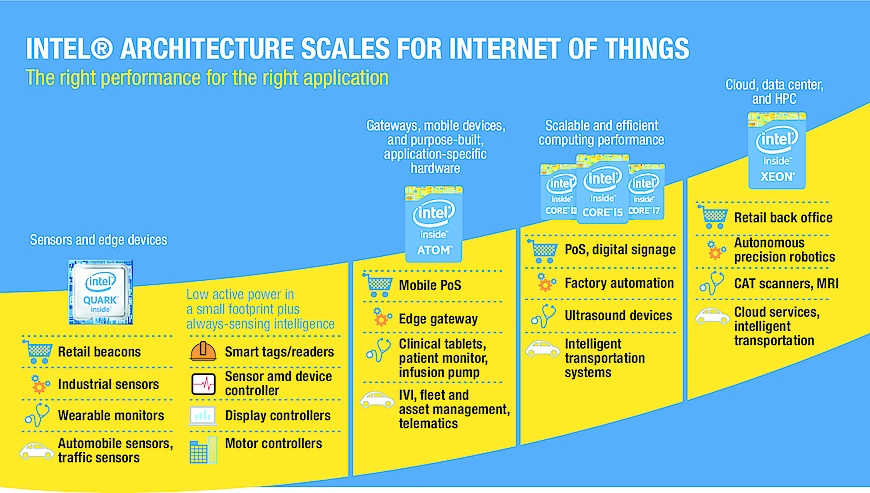 Figure 2. The addition of new Intel® Quark™ processors for IoT make it easier to scale from things to cloud with Intel® processors.
IoT software developers can get a quick start creating fast, intelligent things with Intel Quark processors through Intel® System Studio for Microcontrollers. This Eclipse*-based suite offers proven tools to locally build, debug, and analyze software using familiar workflows.
The Gateway to the Internet of Things
A key building block of the Intel IoT platform is Intel® IoT Gateway Technology. This platform enables Alliance members to create scalable, application-ready IoT gateways for connecting things to the cloud – including the billions of legacy devices never designed for Internet connection or to handle today's world of security threats (Figure 3). Articles in this issue show how these gateways are evolving quickly through innovations from Intel and the Alliance. Members now offer more than 50 gateway solutions based on the design.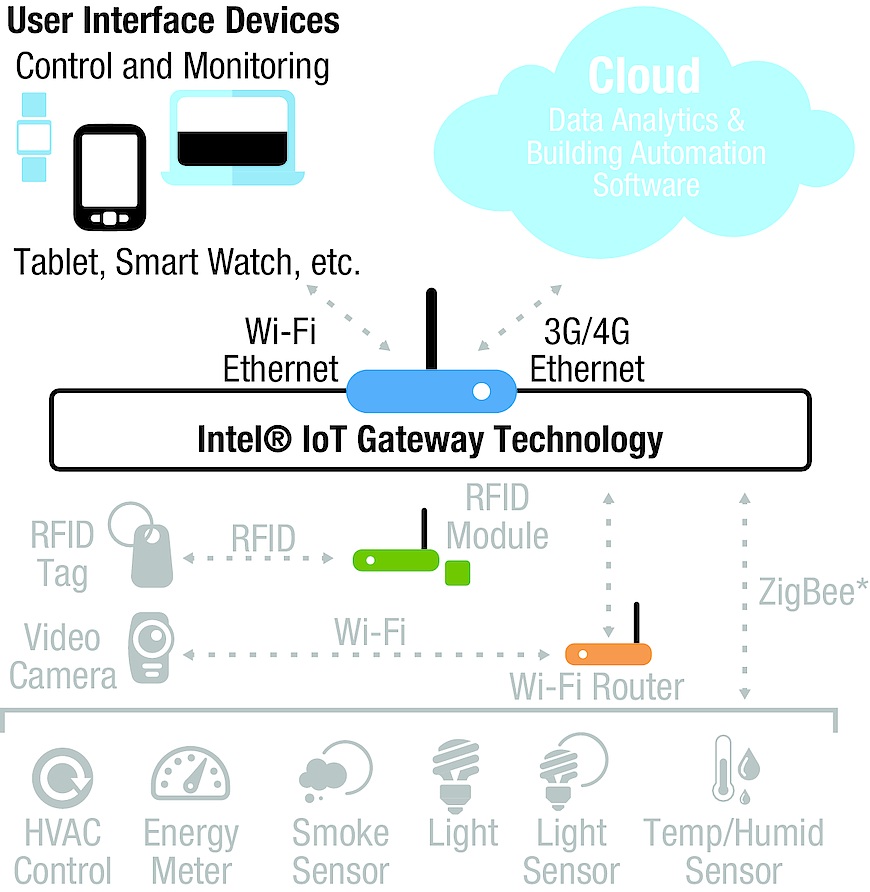 Figure 3. Intel® IoT Gateway Technology enables Alliance members to create scalable, application-ready IoT gateways for connecting things to the cloud.
The addition of high-performance Intel® Core™ processors to Intel IoT Gateway Technology is enabling greater edge intelligence. This intelligence is critical to fulfilling the IoT's promise because, as important as Big Data analytics is, not all data needs to or should be sent to the cloud for analysis. In fact, it would be too costly, too slow, and too expensive. The use of higher performance processors in IoT gateways enables substantially greater local analytics capabilities, allowing businesses to analyze and act on edge information in near real-time while reserving more robust cloud and data center analysis for enterprise-wide applications. Gateways are now available with 6th generation Intel® Core™ processors, Intel's most scalable processor family ever, offering a wide range of performance in smaller power envelopes.
Powerful Analytics and Cloud Solutions
The Intel IoT platform includes guidance for cloud analytics solutions, data visualization tools, and insight monetization. These solutions run on Intel® Xeon® processors that combine multicore performance and compute density with hardware-based manageability, security, virtualization, and power management. Here are some examples of Alliance members' cloud solutions and services:
Premier member Dell offers the Dell Cloud with VMware* vCloud* Datacenter Service. Dell hosts this enterprise-class, multi-tenant infrastructure-as-a-service (IaaS) public cloud solution in secured Dell data centers.
Associate member IBM offers the Internet of Things Foundation, a robust set of fully managed cloud-hosted services. The solution lets developers build applications alongside devices to collect data and send real-time insights back to the business.
Associate member Microsoft offers Windows Azure*, an open and flexible cloud platform that enables businesses to rapidly build, deploy, and manage IoT applications across a global network of Microsoft-managed data centers. Services include everything from machine learning to advanced business insight tools.
Delivering Return on Investment
While some forms of ROI provide monetary gain, other equally valuable forms deliver improved customer relationships, brand enhancement, and superior user experiences. IoT solutions implemented with components based on the Intel IoT Platform and Alliance member products are delivering on all these. Here are four examples:
Alliance Premier member Kontron is working with Universiti Sains Malaysia (USM), Cisco, Dell, IBM, and Intel to establish the Collaborative Research in Engineering, Science & Technology (CREST). CREST's initial projects include a precision farming project in which soil sensors collect and report data for a smart water-demand management system. The system demonstrates how to use 10 percent less water while increasing rice harvests by 50 percent.
Alliance Associate member Big Cloud Analytics is achieving results with their COVALENCE* Retail Analytics Platform (Figure 4). It provides sales associates with information on in-store customers. In one department store, the solution resulted in five percent of customer traffic buying $35 USD more on a visit. Using COVALENCE, a fashion retailer is seeing a 42 percent increase in store revenue in their 10 lowest revenue-producing stores.
An Intel pilot performed using Intel IoT Gateway Technology and a Dell In-Memory Appliance for Cloudera Enterprise demonstrated how Big Data analytics applied to factory equipment and sensors can deliver operational efficiencies. The solution could enable potentially millions of dollars in cost savings to Intel's manufacturing operations.
Alliance General member Elitegroup Computer Systems (ECS) and Intel are working with the Chinese company Tatung on a smart-building management system. Predicted power savings of up to eight percent in the first year are just the start. Efficiency enhancements based on first-year discoveries will provide up to 30 percent savings.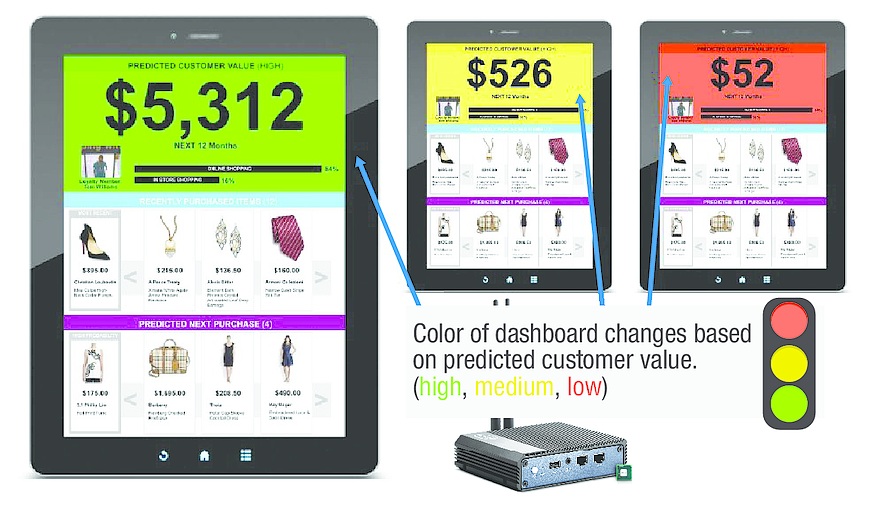 Figure 4. The Big Cloud Analytics Covalence* Retail Analytics Platform provides sales associates with information on customers in the store to help increase sales.
Conclusion
Results from implementations of the Intel IoT Platform with solutions from Alliance members demonstrate that the IoT is more than ready for business. The platform's new IoT architecture and portfolio of products, in combination with innovations from Alliance members, further advance the ease of implementing secure, high-performance analytics applications designed to balance edge and cloud processing for the greatest efficiency and results. With the Intel IoT Platform and application-ready Alliance solutions, companies building out the IoT can deliver real ROI to their customers.