Flexible IoT Software Key to Efficient, Low-Cost Buildings
Facility managers are looking to reduce costs and improve efficiency by connecting building automation systems (BASs) to Internet of Things (IoT) analytics and data visualization platforms. But on-ramping HVAC, lighting, water, and other legacy building infrastructure to the IoT means overcoming resource constraints and network interoperability issues of existing BAS systems (Figure 1).
Figure 1. Smart BASs enable remote monitoring and management of a range of facility subsystems. (Source: TechiExpert)
Today, buildings account for roughly 40 percent of global energy usage, 25 percent of the world's water consumption, and approximately one-third of greenhouse gas emissions. The application of IoT principles and technologies can help to better conserve natural resources and reduce a building's environmental impact, while also lowering operational costs.
Applying the IoT for Smarter Buildings
The process of applying the IoT starts by aggregating data from BAS sensors and subsystems, either in real time or at predetermined intervals. Using appropriate software, this data is then analyzed and presented to building managers in a useful, easily digestible form. The building manager can then initiate adjustments, improvements, or corrective action on BAS control devices at the edge.
But the diversity of building connectivity protocols raises interoperability challenges. Many of the dozens of industry standard and proprietary technologies do not have native IP support. They therefore must be converted to IP without any packet loss if they are to be successfully ingested by cloud-based analytics and visualization platforms. In addition, many building automation devices are severely resource constrained, which precludes the use of local software agents for protocol translation.
A second challenge is flexibility. The platform that connects the building to the cloud must itself be highly flexible to integrate various types of sensor data and combine it with other information from business systems or third parties. To be effective, this cloud platform also has to be able to house very granular data points so that anomalies and trends can be identified quickly.
Of course, any communications to or from the cloud platform must be secured to prevent a BAS from being compromised.
Addressing the BAS Interoperability Challenge from Edge to Cloud
As noted, onboarding legacy BAS to the IoT requires a diverse set of technologies that typically aren't available from a single vendor, so partnerships are required. For example, enterprise design services firm Altair Engineering, Inc. collaborated with building automation company CANDI Controls, Inc. to develop Carriots Analytics for CANDI Controls (Figure 2).
Figure 2. Carriots Analytics for CANDI Controls is an end-to-end software stack that delivers IoT capabilities to BASs. (Source: Altair Engineering, Inc.)
Carriots Analytics for CANDI Controls is an edge-to-cloud software solution that addresses BAS interoperability challenges. At the edge, CANDI's IoT Server gateway integration software provides a translation layer that resides in gateways or industrial PCs, instead of within the building automation device itself. No on-device embedded software agent is required, so legacy control systems can transition to the IoT without having to be retrofitted or replaced.
CANDI IoT Server provides device drivers for BACnet, Modbus, Zigbee, Wi-Fi, Ethernet, Z-Wave, serial, powerline, and manufacturer-specific protocols. It is also supported by Intel® IoT Gateways compatible with IEEE 802.11 (Wi-Fi) communications specifications such as the Dell iSeries Wyse 3290 (Figure 3). In addition to automating the discovery of smart building systems and simplifying their provisioning, IoT Server normalizes data from on-site devices and securely links it to cloud-based services such as the Carriots Analytics platform. The software is also tightly integrated with McAfee Embedded Control, which secures the fixed functions of legacy BAS elements and prevents unauthorized software or firmware changes from executing on target devices.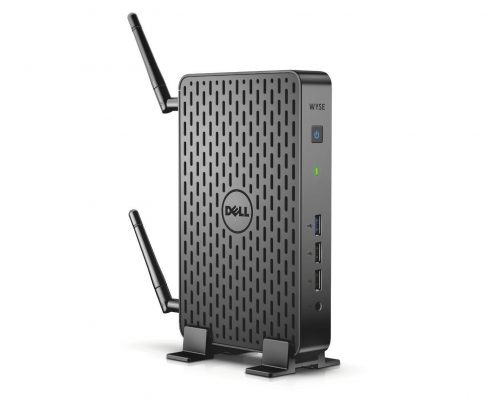 Figure 3. The Dell iSeries Wyse 3290 based on Intel® IoT Gateway technology supports CANDI BAS drivers that automate discovery of connected building systems and simplify their provisioning. (Source: Dell OEM)
For its part, the Carriots Analytics platform provides a completely device-, sensor-, and data-agnostic analytics and visualization interface based on data received from the CANDI software. As a result, live and historical data from HVAC systems, lights, water mains, and other building infrastructure systems can be aggregated in a unified repository. The system also allows for free-form analysis so that engineers can drill down to investigate individually time-stamped BAS data packets for applications such as predictive maintenance, while site managers can zoom out to monitor overall resource utilization across multiple sites (Figure 4).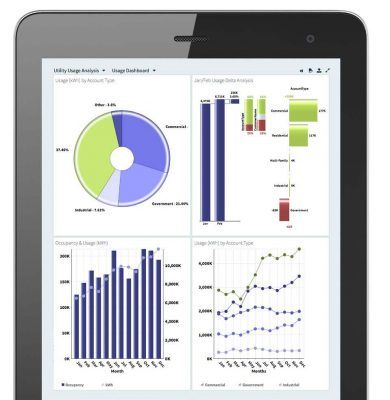 Figure 4. The Carriots Analytics platform from Altair Engineering, Inc. enables free-form data analysis for different types of BAS users. (Source: Altair Engineering, Inc.)
Besides just BAS data, the Carriots Analytics platform offers numerous data connectors that allow it to interface with external enterprise resource planning (ERP) systems. These include provisions for communicating with relational data stores, web services, security and authentication suites, and other analytics engines, all of which can be integrated with information inside Carriots Analytics to enable a holistic view of business operations. Bidirectional communications enabled by the CANDI software suite means that building management decisions resulting from this data can then be executed on BAS control devices in the field.
Efficient Buildings Save Money
Carriots Analytics for CANDI Controls is an example of how both engineers and executives can leverage the IoT to improve efficiency, cut costs, and offer new services. For instance, data harnessed in the Carriots Analytics platform could help optimize building power consumption based on peak demand or reveal that a specific type of valve is prone to leakage at various pressure levels and flow rates.
In both cases, this IoT data and a priori knowledge can make buildings more efficient and save on maintenance and repairs for the lifetime of the infrastructure.