embedded world 2022: COM-HPC to Take Center Stage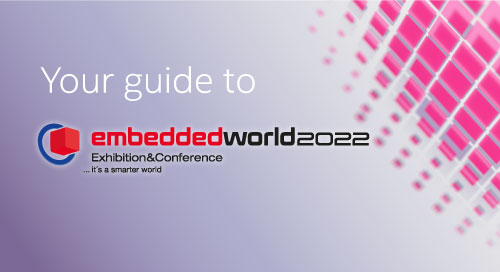 For the first time in more than two years, the summer of 2022 is packed with live, in-person technology events. And one of them happens to be the biggest event of the year for techies who like to get their hands dirty—the embedded world Exhibition & Conference taking place in Nuremberg, Germany from June 21 to 23.
If you expect exhibitors and presenters to ease back into face-to-face events like embedded world, you're in for a surprise. Intel® partners will be out in force at the show, in many cases unveiling the solutions they worked on throughout COVID-19 quarantines for the first time in person. Attendees can expect to find products based on the OpenVINO™ toolkit, previews of 12th Gen Intel® Core™ processor solutions, and other Intel technologies all over the exhibition floor.
But perhaps the most anticipated solution that will be on display isn't from a single vendor at all. PICMG's COM-HPC standard will be featured at booths around the show and in a panel session with leaders from the technical working group at the Embedded Computing Design booth (Hall 1, Booth 121) on Wednesday, June 22 at 12:00 PM CEST.
The session is free to attendees, but space will be limited. You can preregister now to reserve a seat in the panel audience.
COM-HPC: Next-Gen Embedded Technology Is Modular
Officially ratified in January 2021, PICMG COM-HPC is a next-generation computer-on-module standard that builds on, but does not replace, the popular COM Express family of specifications. It defines a series of higher-speed, higher-performance, and higher-power client- and server-size modules designed for next-generation edge workloads like 5G networking, AI & machine learning, IoT analytics, and more.
The fingerprints of @intel technology will be all over @embedded_world conference presentations and solutions exhibited at countless tradeshow booths. via @insightdottech
During the embedded world panel session, experts from the COM-HPC technical subcommittee will discuss new state-of-the-art capabilities like support for heterogeneous processors with TDPs as high as 150W, interconnects that scale up to 32 GTps PCIe Gen 5 and 100 Gbps Ethernet, and 800 expansion pins.
Attendees can expect to hear from:
The panelists will also offer a sneak peek at efforts currently underway in the COM-HPC working group, including:
The planned addition of native functional safety (FuSa) for the first time in an industry-standard module in COM-HPC revision 1.1
A proposed "mini" form factor that at 95 mm x 60 mm would be half the size of COM-HPC's smallest form factor to date, Size A
To round out the hourlong session, the panelists will field audience questions. Networking will also be possible after the session, which is one you won't want to miss if you can help it.
Around the (Embedded) World
Of course, that's not all Intel and its partners have in store for embedded world attendees. An Intel Demo Showcase will display 5G and time-sensitive network (TSN) video walkthroughs, developer tool tutorials, and actual COM-HPC products from the panel participants' companies, edge computing leader ADLINK, embedded systems and solutions provider Prodrive, and more.
And, as mentioned, the fingerprints of Intel technology will be all over embedded world conference presentations and solutions exhibited at countless tradeshow booths. There are too many to list here, so you'll have to visit them for yourself.
Will we see you there?
Order a ticket or redeem a voucher for the 2022 embedded world Conference and Exhibition today. (Pro tip: Use this complimentary voucher code—ew22489466—for a free pass to connect with the partners.)
This article was edited by Christina Cardoza, Associate Editorial Director for insight.tech.