Congatec Demos Edge Server Tech at embedded world 2018
The Industrial Internet of Things (IIoT) has a bandwidth challenge. Devices at the edge of the network must cope with vast arrays of sensors, actuators, and other devices, all of which require constant monitoring and communication.
The demands of these applications often require server-grade capabilities—both in terms of network bandwidth and computational capacity—at or near the edge of the network.
Rather than send petabytes of raw data from the edge all the way back to the data center, it's more efficient to process information as much as possible on-site. Plus, pushing computing to the edge allows for real-time responses.
This need for localized intelligence has led to the emergence of micro servers that can live in industrial facilities. To live on the edge of the network and provide analytics to nearby data sources, these servers must meet several requirements:
Small form factor
Massive bandwidth
High performance
Low power
Rugged design
Server-on-Module Solutions
One way to meet these requirements is with the latest iteration of the COM Express standard, the Type 7 "Server-on-Module" specification. In its Basic Form Factor, the Type 7 is a mere 95x125mm (see Figure 1). But that small size packs a lot of features, chief among them inclusion of four high-bandwidth 10G Ethernet ports and a total of 32 PCI Express lanes.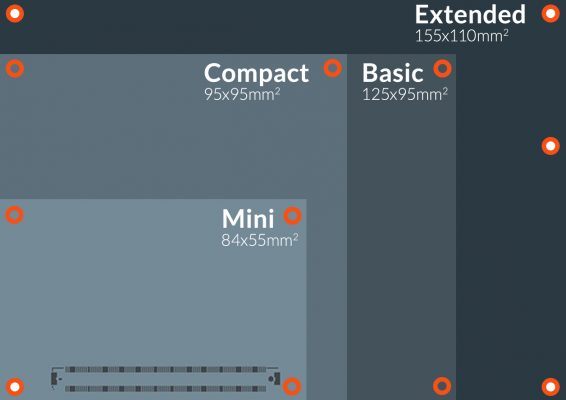 Figure 1. COM Express board sizes.
To handle all this data, edge servers need high performance and lots of memory. Embedded board maker Congatec solved this problem with the Intel Atom® Processor C3000 family, a series of processors (codename Denverton) that pairs excellent performance with low power.
Specifically, the conga B7AC (see Figure 2) comes configurable with Intel Atom processors ranging from a quad-core chip up to 16-core CPU. Power consumption starts at a mere 11 Watts, making it suitable for industrial settings where fans and other cooling systems are not an option.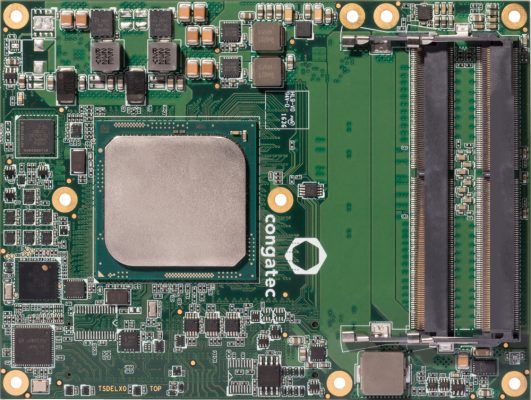 Figure 2. Congatec's Server-On-Module, conga-B7XD.
Another factor to consider with industrial micro servers is real-time responsiveness. While industrial networking standards like PROFINET excel at delivering data under tight time constraints, they are not well supported by standard servers. New technologies like Ethernet Time-Sensitive Networking (TSN) are addressing this issue by providing highly deterministic responses over standard Ethernet networks.
Here, too, Congatec has a solution. The conga-PA5 has an embedded platform for Gigabit Ethernet TSN real-time communication with an Intel Ethernet controller. To find out more about this solution, consider stopping by Congatec booth 1-358 at this year's embedded world. Both the conga-PA5 (real-time communication) and the B7AC (edge "server-on-module") will be on demonstration, among other Congatec solutions.
Type 7 specification boards like Congatec's provide an open-standard module that can be used effectively in any server design ranging from IoT edge or fog servers and local industrial clouds to carrier-grade installations, including server farms for content distribution. For hardware designers, the module approach makes it easier to design dedicated boards because the system core is already available in an application-ready format.