Add Intelligence to Small Surveillance Systems
Advanced digital security and surveillance (DSS) systems bring new capabilities to everything from retail and government surveillance to manufacturing process improvement and business automation. But as DSS systems grow, they create challenges in design complexity, storage, performance, and networking.
A new family of compact, low-power-consumption processors with exceptional compute per-watt and integrated image and graphics processing offers help. Components based on the latest Intel® Atom™ processor E3900 series, Intel® Pentium® processor N4200, and Intel® Celeron® processor N3350 enable designers to deploy flexible, small-footprint video analytics solutions capable of everything from object detection and tracking to facial recognition and machine vision (see Figure 1).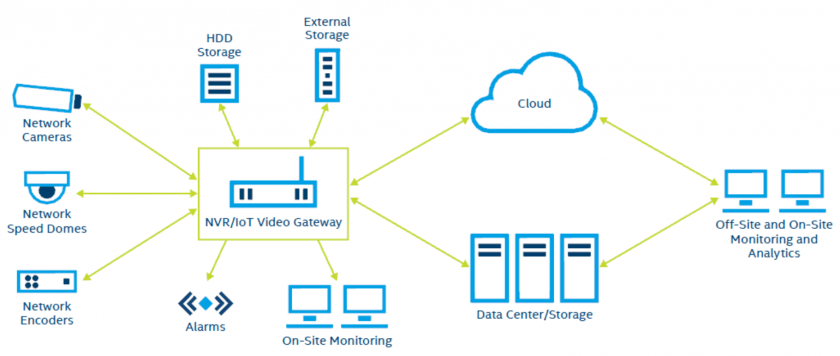 Outstanding Compute and Determinism in a Compact Package
Available in dual- and quad-core SKUs running at up to 2.5 GHz and handling up to 8 GB of memory, these processors deliver up to 1.7 times more computing power compared to the previous generation. A compact flip chip ball grid array (FCBGA) makes them an excellent fit for compact, IP cameras, network video recorders (NVRs), and IoT video gateways. The small packaging, high performance, and low power draw (as little as 6 W thermal design power) bring higher levels of distributed intelligence to flexible DSS solutions.
This intelligence enables real-time analytics in edge solutions that can reduce DSS data storage and transmission demands. Instead of transmitting video to a data center and waiting for instructions, a smart camera or video gateway can perform analysis locally and initiate an immediate alert or action.
The new processors also include Intel® Time Coordinated Computing Technology (Intel® TCC Technology). This feature makes DSS systems more reliable and responsive. Intel TCC Technology can synchronize networks of devices—such as groups of IP cameras—to within one microsecond (1 μs), greatly improving real-time deterministic behavior.
A Compact Image Capture and Processing Powerhouse
The new processors provide a range of features for DSS, including an integrated, four-vector image-processing unit IPU) that eliminates the need for discrete GPUs in NVRs and video gateways (see Figure 2). The processors can capture video up to 4Kp30, slow-motion video at 1080p120, and 13MP stills even during 1080p video capture. They support up to three independent displays at 4K Ultra HD resolution for simple monitor setups that offer higher definition.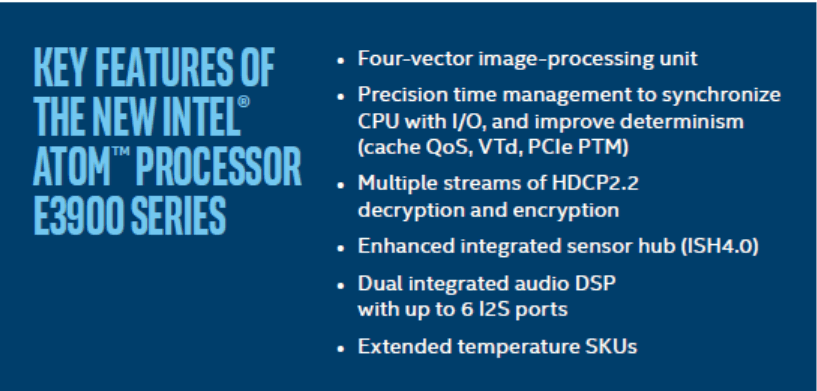 The IPU provides high-quality, low-power video and low-light color processing, as well as state-of-the-art noise reduction and high levels of customization to allow for quick adoption of new technologies and adjustments to new requirements. Multi-frame technology further improves results by extracting high quality from videos, drawing on the data in multiple frames of the same scene.
Video capabilities include the ability to handle up to 15 simultaneous 1080p30 decode streams. The integrated Intel® Gen9 graphics include Intel® Quick Sync Video, a feature that speeds up encode and decode operations while reducing the load on the CPU and improving overall performance.
More Versatile Connectivity
Thanks to an expanded number of I/Os, the new processors make more complex DSS configurations simpler with fewer external hubs. Six USB 3.0 and four PCI Express* Gen 2.0 ports (6 lanes) enable ultra-high data transfer rates and a greatly expanded number of peripherals. Advanced connectivity options include 10/100/1000 Mbps self-adaptive Ethernet interfaces.
Developer Tools for More Capable DSS Solutions
DSS developers can dramatically reduce time to market through the Intel® Media Server Studio 2017. It simplifies development of media applications by offering state-of-the-art components and features for tailoring visual quality versus performance. This software enables efficient, hardware-accelerated video transcoding and real-time 4K HEVC@60fps encoding. It also supports a number of hardware-accelerated video codecs, including HEVC, H.264, VP9, and JPEG.
Developers can also tap the Intel® Computer Vision SDK (Intel® CV SDK), a powerful framework for the design of computer vision applications. From algorithm development to platform product optimization, it allows for the development of advanced DSS capabilities such as facial recognition, object detection, and scene analytics. It allows developers to choose from a variety of optimized building blocks or create custom kernels. Intel also provides the Intel® SDK for OpenCL™ applications, which enables developers to build, debug, and analyze their applications in less time.
Two Modules to Build On
Members of the Intel® Internet of Things Solutions Alliance already offer a variety of modules using the new processors. For instance, MSC Technologies makes the MSC C6C-AL, a COM Express Type 6 module based on the Intel Atom processor E3900 series. The MSC C6C-AL supports triple independent displays, DirectX 12, fast DDR3L memory, and 4x USB 3.0 on a compact, power-saving, and cost-efficient module (see Figure 3). Besides an extensive set of interfaces and features, the MSC C6C-AL optionally includes hardware-based security compliant with the requirements of TCG (Trusted Computing Group).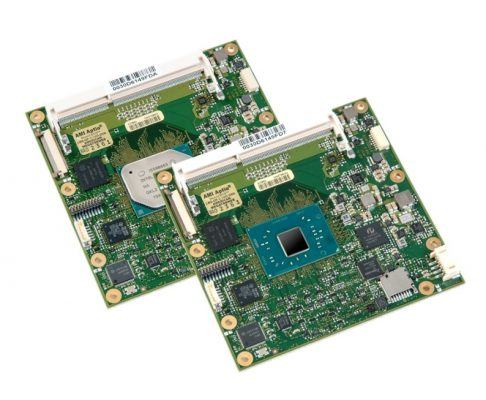 The Type 6 pin-out allows direct access to the latest digital display interfaces like DisplayPort, HDMI 1.4b, and DVI. Supporting an extended temperature range and long availability, the modules are perfectly suited for modern DSS applications such as IP cameras, IoT video gateways, and on-premises NVRs.
LEX Computech offers the 31390NX 3.5" motherboard with a choice of the latest Intel® Atom™, Intel® Pentium®, and Intel® Celeron® processors. Targeting high-performance applications such as NVRs in surveillance and motion control in automation (see Figure 4), this versatile board features a wide-range 9~36V DC power input, 2x USB 3.0, 4x USB 3.0, 2x COM ports, and VGA, HDMI, DP, and eDP display interfaces. Using five integrated Intel® Ethernet Controller i211-ATs, LEX is able to include 4x power-over-Ethernet (PoE) ports perfect for connecting IP cameras with a single wire. Storage connections include 2x SATA ports 3.0 with data transfer rates up to 6.0 Gb/s and 1x mini card socket for mSATA.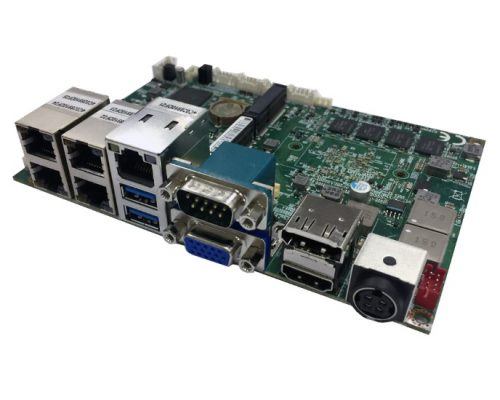 Solutions for a New Generation of DSS at the Edge
The latest Intel Atom, Intel Celeron, and Intel Pentium processors bring exceptional compute per-watt, integrated image and graphics processing, and determinism to small-footprint video analytics solutions. For a look at more boards, as well as systems, using these processors, visit the Alliance's Solutions Directory.