Fill form to unlock content
Error - something went wrong!
Stay up-to-date with the latest IoT news.
7 Can't-Miss Events at Dell Technologies World 2019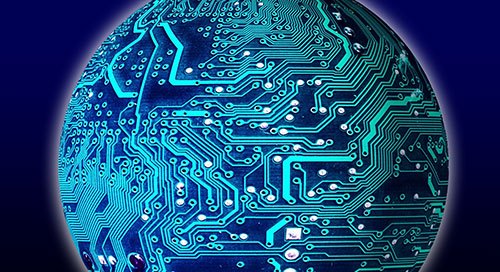 If you're looking for the latest in IoT, don't miss Dell Technologies World 2019, April 29–May 2 in Las Vegas. This year's theme is Real Transformation, featuring a wealth of interactive exhibits, speakers, and breakout sessions to help you stay ahead of the innovation curve.
Drop by Intel booth #1313 to join a scavenger hunt that will help you find your way to the IoT village. Then be sure to check out these technologies, sessions, and speakers:
1. Edge Analytics Meets Video Surveillance
As surveillance systems continue to grow, there is a pressing need for intelligence at the edge. The new IoT Solution for Surveillance, built by Dell in partnership with Intel, brings analytics to the network edge with support for mixed data sources. Head over to Intel booth #1313 to see a demo of a video analytics solution from BriefCam that uses facial recognition and can synopsize hours of video for quick review.
2. Smart Energy Management
The energy sector has moved far beyond smart metering, embracing technology that uses networks of IoT sensors to monitor and predict a building's energy needs. One of many new Intel RFP Ready Kits (a set of focused technology offerings that solves a class of market problems), the new Mobiliya Energy Management Solution from Mobiliya tracks and manages energy consumption.
Keep an eye out for our upcoming article on this technology, and see it in action at the Dell OEM booth #1523.
3. Virtual Bank Tellers
When you stop at the bank, the last thing you want to do is wait in line. To reduce wait times and enhance customer experiences, ZIVELO has created the Virtual Banking Expert—a digital kiosk that gives customers access to their accounts through a secured on-site gateway backed by Intel Hardware-Embedded Security.
The virtual teller is one of more than 70 Intel® IoT Market Ready Solutions (Intel® IMRS), a lineup of end-to-end solutions vetted by Intel. Designed to solve key customer with scalable, repeatable, industry-specific tech, an Intel IMRS is made up of sensors, edge hardware, software, cloud, and analytics. Find out how they can transform a business—streamlining operations, automating manual tasks, mitigating risk, providing insights from actionable data, and reducing costs—at the Dell OEM booth #1523.
4. Scaling Your Solution
Looking for a scalable, end-to-end IoT solution tailored to your industry? Check out Tanya Pelletier's 30-minute presentation at the Intel booth (Tuesday, April 30 at 5 p.m.), Solution Scaling with Intel® IoT Market Ready Solutions,to learn more about these adaptable, vetted solutions that are ready for immediate implementation across multiple industries.
5. Intelligence at the Edge
Edge computing is a hot topic in every sector, driven by the need to process tremendous amounts of data generated by a growing number of IoT devices. Join speaker Craig Wetzel on Wednesday, May 1 at 1:30 p.m. in the Intel Theater for Intel IoT Vision Strategy Brings Intelligence to the Edge, a 30-minute talk on big-picture IoT strategy.
6. Four 7-minute Intel/Dell Speakerships
Stop by the Dell OEM booth #1523 to get a list of the many presentations going on throughout the week—including four short sessions from Intel outlining various technologies and solutions with Dell.
7. CTO Panel Discussion: 5G/AI/ML
Interested in the emergence of 5G cellular networks and how they can enhance AI and machine learning? Check out a CTO panel discussion on the topic (Wednesday, May 1 at 11:15 a.m. in Veronese 2401B), part of the OEM & IoT Solutions Summit, a targeted experience for the Dell Technologies OEM ecosystem.